«Back To Awards Page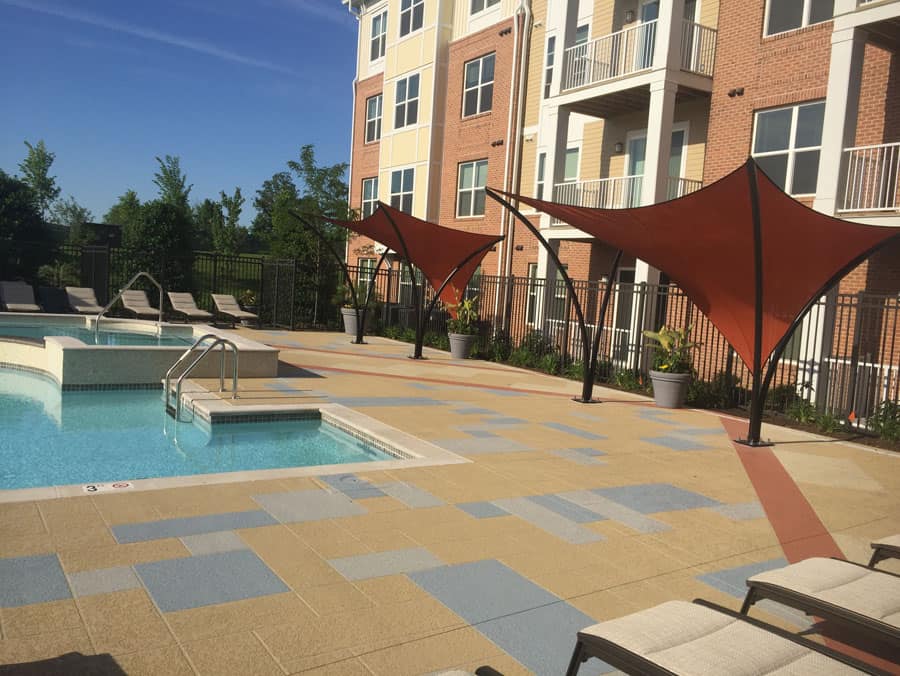 Sundek of Washington
1st Place in Overlay's – Less than 1/4″
Project Name: Westside Parcel C
Project Address: 6939 Van Dusen Laurel MD 20717
Total Square footage: 4,995 square feet
The General Contractor – Parker Rodriguez contacted Sundek of Washington to design and install a sprayed texture system to the newly installed pool deck. This project was one of several projects Sundek of Washington installed for this GC. Westside Parcel C is a new upscale, apartment community and the Architect wanted a new and colorful design. Sundek of Washington crew hand-taped the design, carved the design, and color bands. The Sundek Classic Texture system was installed using five classic colors: Tweed Gray, Indian Wheat, Peking Blue, Franciscan Tan, and Terra Cotta. The project was completed on schedule leaving a happy customer and GC.