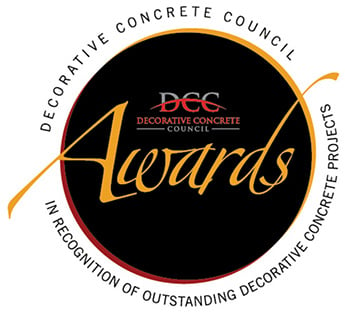 Decorative Concrete Council Awards Two SUNDEK Projects in 2021
This year, the Decorative Concrete Council (DCC) recognized two SUNDEK projects.
First Place Winner
In first place for the Decorative Resinous Coatings Under 5,000 square feet category, DCC awarded SUNDEK dealer Knox Concrete for their work at this residential project.
---
Second Place Winner
In second place for the Cementitious Overlays Over 5,000 square feet category, DCC awarded Concrete Coatings Inc. for their project at the Lakeshore Amenity Center in Slidell, Louisiana.
---
The DCC Awards program seeks to recognize outstanding decorative concrete projects around the world. SUNDEK Nation is proud that DCC recognized two SUNDEK projects in 2021!
Your Local Contractor:
SUNDEK OF WASHINGTON
14121 Parke Long Ct. #109
Chantilly, VA 20151