Epoxy Floors for Commercial Properties & Homes
In addition to being beautiful, epoxy floors are durable and easy to clean
An epoxy floor is a coating that beautifies and protects existing surfaces. Epoxy flooring is good for garages, basements, schools, kennels, salons, breweries, car dealerships, doctor's offices and more. Epoxies can be installed quickly, are very durable, easy to maintain and offer endless design options.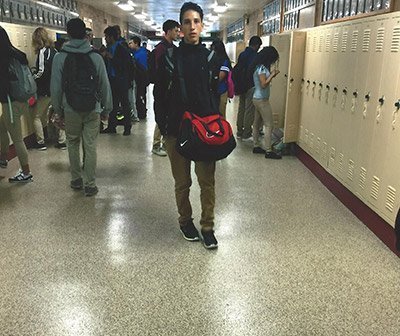 Benefits of epoxy floor coatings
They are durable and resistant. Epoxy flooring can handle years of abuse. They are most commonly applied in garages, so they can withstand the weight of cars, motorcycles, and other heavy equipment. As long as the floor has been coated with a high-quality sealer (which is highly recommended) it can resist stains from oil, grease, antifreeze, chemicals, water, moisture, hot tire marks, and more.
They can be quickly applied. The amount of time it takes to complete a job depends on the size of the space being resurfaced, but in most cases you can walk and even park on the epoxy floor within 24 hours.
They're easy to maintain. Since an epoxy surface is resistant to spills, the maintenance required is fairly simple. Wipe up any spills as you notice them. Sweep and mop as needed. If necessary, remove dirt and debris with a mop, hose, or pressure washer.
The design possibilities are endless. You can stick with varying shades of gray, or you can choose from a variety of colors. For something unique, you can have additives applied. For example, SUNDEK can add quartz beads, metallic flakes, colored glass, or create a mirror-like finish. The additives come in a variety of colors and sizes, so you can adjust the look to be anywhere ranging from subtle to dramatic.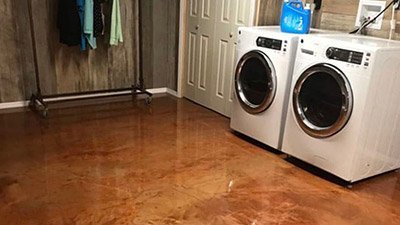 Where can an epoxy floor coating be applied?
Epoxies are typically used as garage flooring because of their extreme durability. However, since they are also non-porous, they are becoming more common in homes, especially for basements, kitchens, bathrooms, and laundry rooms. Epoxies are also great for commercial and industrial flooring applications. With a concrete epoxy floor, you don't have to worry about scratches or dents.
How much does it cost to epoxy a floor?
Your epoxy flooring cost will depend on several factors including the condition of your current surface, how thick you want your coating to be, how large the surface is, and what types of additives you want. To get an estimate for your floor, contact us.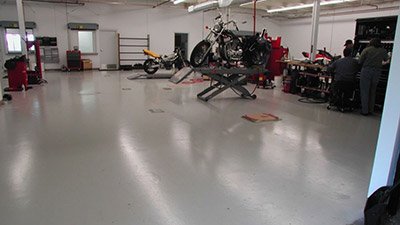 Are epoxy floors slippery?
SUNDEK has the ability to make epoxy floors slip-resistant, so you don't have to worry about accidents.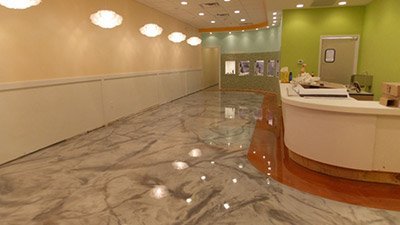 How long do epoxy floors last?
A professionally installed epoxy system that's been well maintained can last 10 to 30 years depending on use. Ask your local SUNDEK dealer if they offer a warranty, what it covers and if you can extend it over a longer period.
How thick is an epoxy floor?
The thickness of your epoxy floor should be decided based on how the floor will be used. For example, if you're looking to coat a floor that's used for light traffic such as a home garage or storage room, then a thin coating will do the trick. It will still protect your floor from moisture damage and stains from spills. However, if you're looking for more resistance for a space with higher traffic, a thicker application would be a better choice.
SUNDEK has a thin mil epoxy coating called SunEpoxy 54 and a more heavy-duty epoxy coating called SunEpoxy100.
Commercial spaces that benefit from epoxy flooring
An epoxy or polyaspartic floor works well basically anywhere that a durable floor is needed. Its resistance to damage from spills makes it desirable for many businesses and organizations, but here are a few specific locations that benefit from this nonporous flooring solution.
Animal clinics, shelters, and kennels. Seamless epoxy coatings don't absorb odors, or get stained by animal urine. In addition to being sanitary, these floors will not chip or crack due to significant paw traffic. You can reduce potential hazards for older animals, their owners, or employees with a slip-resistant finish.
Hair & nail salons. Epoxy floors make it easy to wipe up dyes, chemicals, and anything else that might spill at a salon. Plus, they aren't slippery and hold up well under constant foot traffic and daily cleaning, and you can customize the look to wow customers. Many salon owners choose metallic epoxy floors to make a bold statement.
Commercial kitchens. Epoxies are a great choice for cafeterias, food and beverage production facilites, or restaurants and breweries. Red wine spill? How about spaghetti sauce? No problem — it will wipe right up! Plus, broken dishes or dropped pots and pans won't damage the surface.
Automotive businesses. Auto shops love how easily oil, grease and tire marks can be cleaned off epoxy coatings. Car dealerships enjoy the same benefits, but opt for more decorative designs like metallic or terrazzo finishes.
Schools and medical facilites. The constant flow of students, teachers, nurses, doctors and patients can be hard on floors. But epoxy coatings will last a long time, even under such extreme conditions.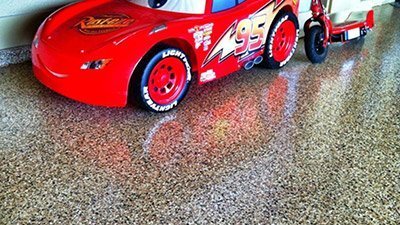 What is the difference between an epoxy coating and epoxy paint?
Epoxy paint for concrete and epoxy coatings are often confused for one another. In fact, homeowners sometimes leave hardware stores thinking they've bought an epoxy floor kit, but they've really bought epoxy paint. The truth is, the two are quite different. Epoxy paint has a small amount of epoxy in it that makes it adhere to surfaces better than standard paint, while an epoxy coating is a protective layer that is much more durable than paint. Read more about the difference between an epoxy coating and epoxy paint.
SUNDEK epoxy coating products
SunEpoxy54 is an epoxy coating that can be used in home garages, light manufacturing and warehouse areas, automotive repair facilities, garage floors, and driveways.
SunEpoxy100 is an epoxy coating for areas with high traffic and heavy duty machinery.
SunMetalFX can be used in combination with SunEpoxy54, SunEpoxy100, and SunOne to create a smooth, glass-like finish.
Have questions? Contact us.