Garage Floor Coating Information
SUNDEK has been installing durable garage floor epoxy coatings for more than 50 years. These long-lasting floors can handle abuse from hot tires, lawnmower blades, shovels, and oil spills.
Contact a local dealer
to learn more or get started with your project.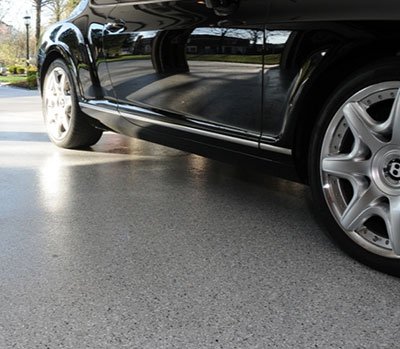 See our garage floor photo gallery
What is the best garage floor coating?
When it comes to garage flooring options, we've found that epoxy coatings are the most durable. They also look stunning, too!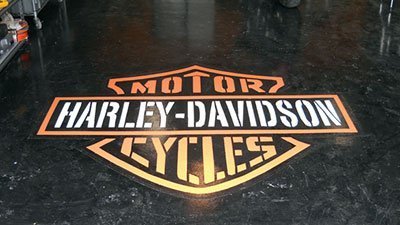 Why choose SUNDEK for your garage floor resurfacing
Do you have an epoxy garage floor that needs to be repaired?
All flooring is prone to wear and tear. Learn what steps you can take to repair your epoxy garage floor.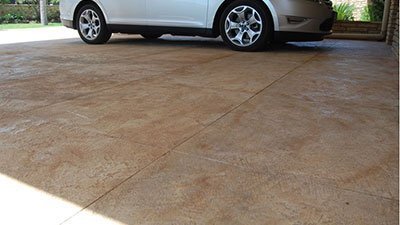 How much does an epoxy garage floor cost?
If you decide to have an epoxy garage floor coating or a polyaspartic garage floor coating applied, the cost depends on the size of your space, the current condition of your garage floor, and the type of design you're looking to do. Contact us to get a price estimate.
What's the difference between an epoxy paint and an epoxy coating?
There is some confusion about the difference between epoxy paint and epoxy coatings. In fact, sometimes people think they're buying a garage floor epoxy kit, but they're actually buying epoxy garage floor paint. The two are very different from each other. Epoxy paint has a small amount of epoxy in it that helps it adhere to surfaces better than standard paint. An epoxy coating is a protective layer that is much more durable than paint.
What types of design options are available?
When applying an epoxy or polyaspartic coating, the design options are limitless. You can choose from a variety of colors, and you can even have additives applied. For example, SUNDEK can add quartz beads, metallic flakes, colored glass, or create a mirror-like finish. See pictures of garage floors for ideas.
Can you epoxy your garage floor yourself?
If you're looking for a simple epoxy garage floor DIY, you won't find one. Applying an epoxy or polyaspartic coating to a garage floor requires meticulous attention at each step. We recommend hiring an experienced professional, but if you do decide to do it yourself, find a comprehensive guide on how to how to epoxy your garage floor and follow it carefully.
If you have questions or would like to discuss your project, contact a local dealer.