Residential Concrete Floors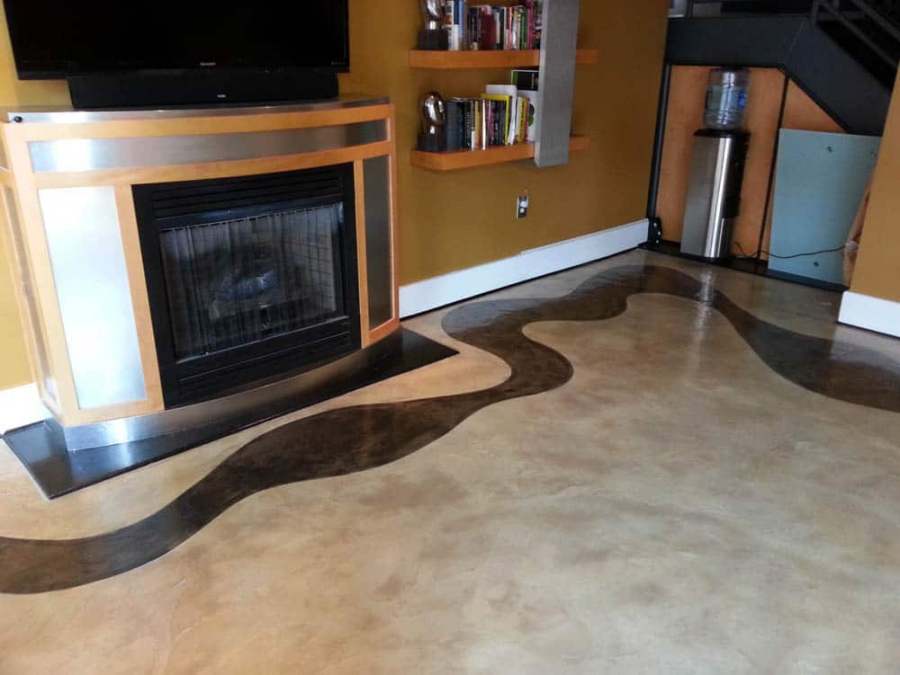 See our concrete floor gallery
SUNDEK has been creating beautiful, durable concrete floors for homeowners for more than 50 years. When customers ask us where we can install a concrete floor in their home, our answer is "anywhere!" (Yes, even bathrooms!)
With our wide variety of colors, textures, and pattern options, we can create a floor with a look you love. There are many perks to a residential concrete floors, one of them being that they're so easy to clean!
Indoor areas SUNDEK can transform
See below to learn why concrete floors are perfect for any room in your home or get started today by contacting a SUNDEK dealer to discuss your residential flooring project.
Living Rooms & Great Rooms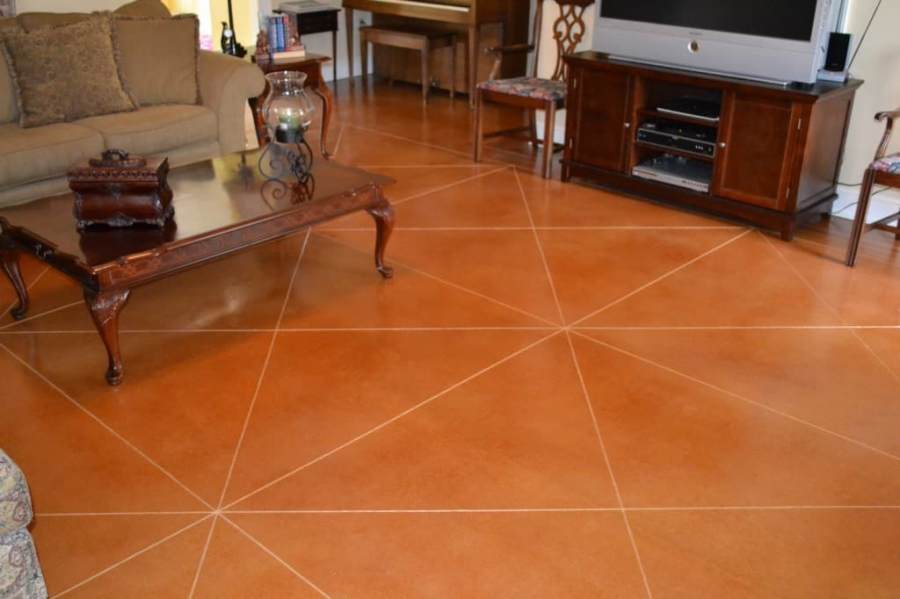 Since decorative concrete floors are low maintenance, stain resistant, and easy to keep clean, they're the perfect flooring for gathering spaces where friends and family tend to hang out.
Basements & Game Rooms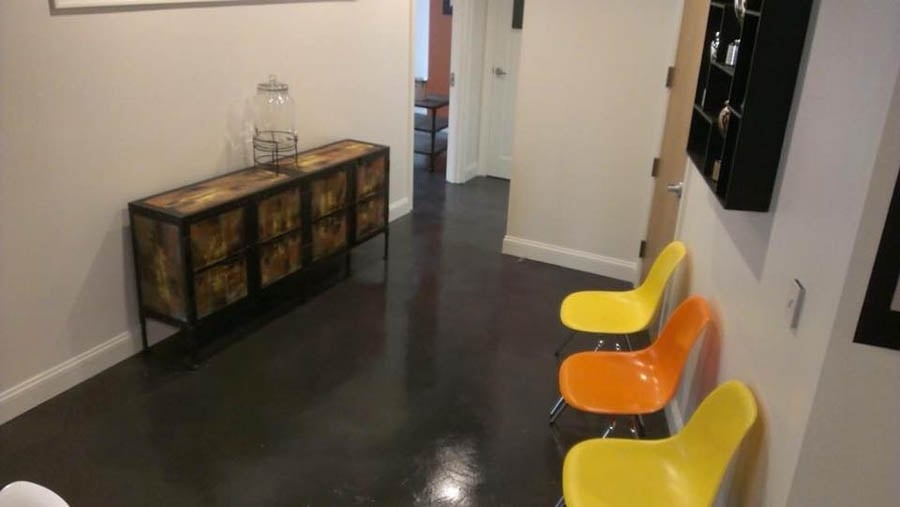 Hands down, the best flooring for basements and game rooms is decorative concrete. With our high-quality sealers, you won't have to worry about water damage or mold. You can even epoxy your basement floor or game room floor, giving it even more protection. If you've considered putting in a waterproof basement flooring, a concrete coating is the answer. Even if you have cracks in your basement floor, we can help.
Kitchens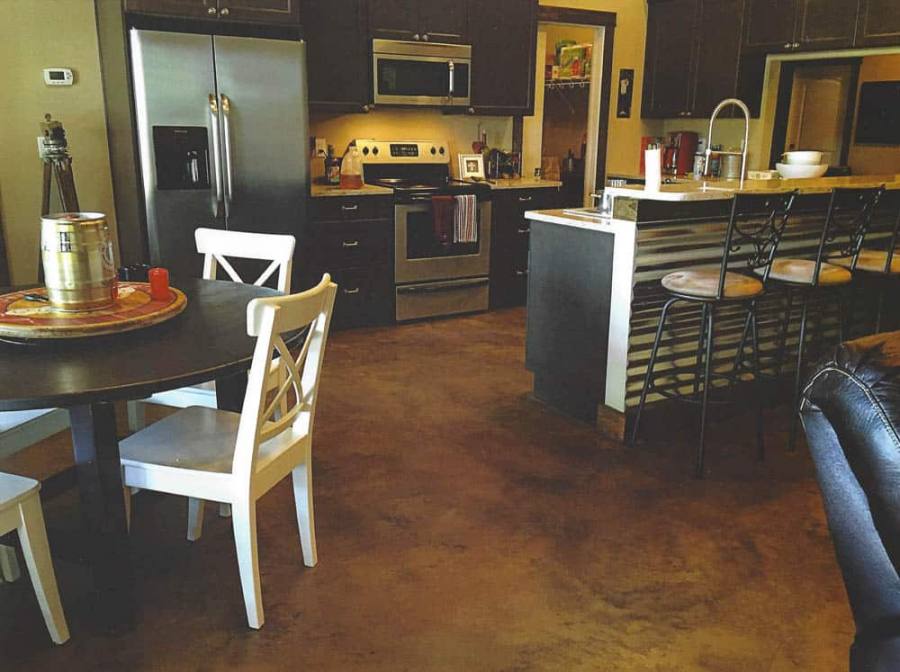 Decorative concrete floors installed by SUNDEK are easy to clean, slip resistant, and stain resistant—making it the best flooring for kitchens.
Bathrooms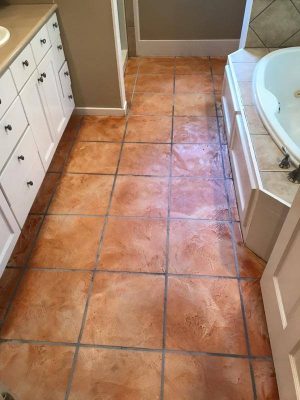 SUNDEK can help you install a floor that's non-slip (necessary for getting in and out of a bathtub) and easy to keep clean, so it's the best flooring for bathrooms.
Garage Floors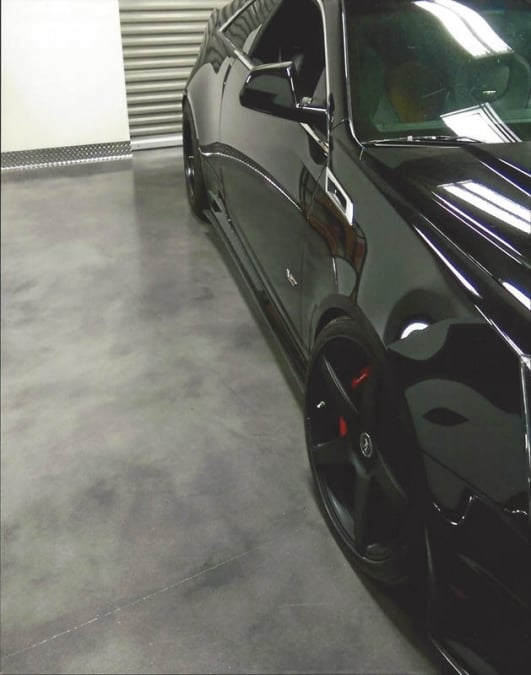 SUNDEK installs long-lasting garage floors that can handle abuse from hot tires, lawnmower blades, shovels, and oil spills. We also make your garage floor safe, even after spills. They're also easy to clean and look nice, too (see pictures of garage floors we've worked on)!
Design options
The following choices are popular for residential floors:
Have questions? Get in touch!
In addition to the rooms shown here, decorative concrete would also be perfect for mudroom, hallway, or laundry room flooring. If you have questions or would like to discuss your project, contact your local SUNDEK dealer.