Can Decorative Concrete Resurfacing Salvage a Damaged Driveway?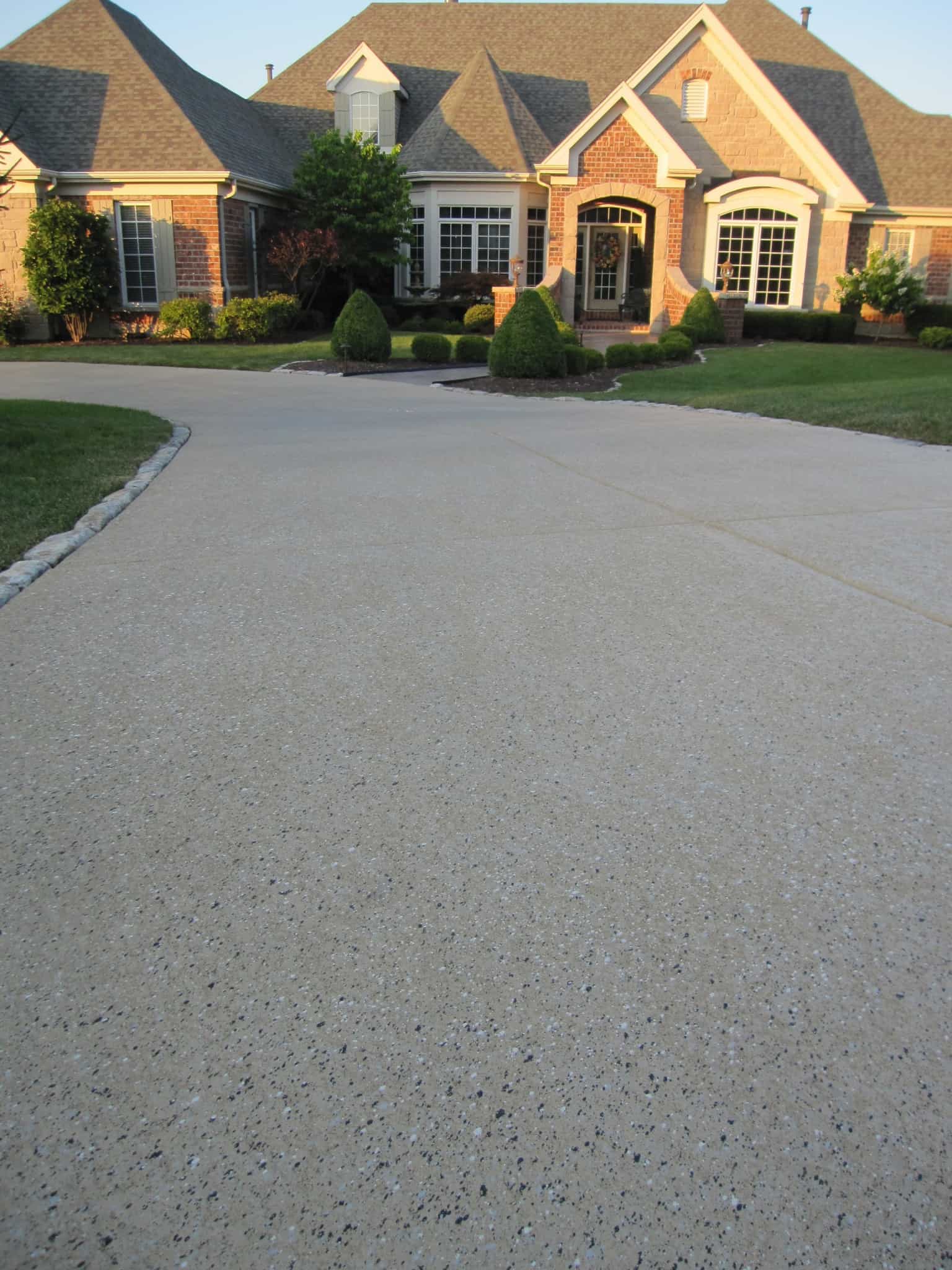 Decorative Concrete Resurfacing
Compared to jack hammering, removal and replacing, decorative concrete resurfacing is usually a much better option. Although most driveways last up to 25 years or longer, some conditions can reduce their lifespan. These same conditions can leave driveways with cracks, spalling, and pitting issues. If you are facing this situation, you might be concerned that your driveway is too damaged for resurfacing.
In some instances, the damage can be severe enough that a complete driveway replacement is recommended, but in most cases, the surface can be repaired and then resurfaced. When professionally done, the driveway appears and functions as if brand new.
To understand the advantages of decorative concrete resurfacing, look briefly at the other two options. When a driveway is patched, it becomes more structurally sound, but from an aesthetics standpoint, it is unsightly. Every filled crack and pit is clearly visible. As imagined, this affects the overall appearance of the home. With a completely new driveway installation, the entire existing slab must be removed. This process is messy, and it takes quite a bit of time to complete.
In comparison, decorative concrete resurfacing involves making repairs to mild to moderate damage, prepping the surface, and then applying an overlay of your choosing. To achieve the desired results, it is important for the installer to use top-of-the-line products, like Tuscan, SunStamp, or SunStone.
Numerous benefits go hand in hand with decorative concrete resurfacing. As mentioned, not only are existing flaws on your driveway covered up, an overlay upgrades its appearance. You will have multiple choices of color, pattern, and texture, regardless of the chosen technique. That way, your newly resurfaced driveway will complement your home and vice versa.
One important thing to note is that prior to decorative concrete resurfacing, the underlying cause of the problem needs to be identified. Only then can the issue be fixed so that future problems do not arise.