6 Best Concrete Pool Deck Finishes
What are the best finish options for new and existing pool decks?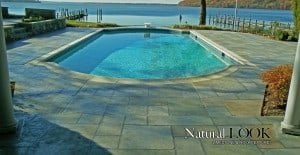 SUNDEK Pool Deck Coatings
Having a pool is one of the best ways to maximize the use of your outdoor space. There is nothing better than spending a hot day lounging poolside with friends and family. In order to maximize the appearance and safety of your outdoor pool, be sure to choose the right concrete pool deck coating.
Find Your Local SUNDEK Certified Contractor
Finish Options for Concrete Pool Decks
If you are looking for the best material to use in your concrete pool deck, you can count on SUNDEK to offer the greatest variety. Below you will find an overview of some of SUNDEK's top pool deck finishes to help you make your choice.
Want your pool deck to stay cool on hot days?
Many SUNDEK finishes fall under the category of cool pool deck coatings. We use texture and color to ensure your pool deck won't absorb too much heat.
Installing a new pool deck or resurfacing an existing one is no easy task. That is why you should trust the professionals at SUNDEK to do the job for you. Not only does SUNDEK offer some of the best pool deck finishes, our experienced professional Dealers around the country will also install your new pool deck quickly and correctly.
Questions?
Call 877-478-6335
Your Local Contractor:
SUNDEK OF WASHINGTON
14121 Parke Long Ct. #109
Chantilly, VA 20151