Clear Protective Concrete Sealers

"Protection of concrete and its coatings is as important as the design and colors you choose. "
SunClear EcoProtect Overview
EcoProtect are high performance finish coats for seamless flooring, coating and decorative concrete applications.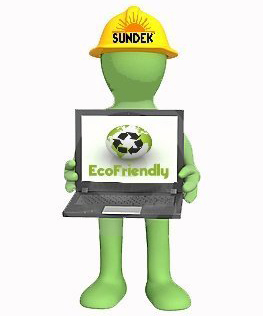 The EcoProtect line is user and environmentally friendly – the ideal protective coat for areas that require maximum gloss retention, ease of maintenance and resistance to foot traffic. I is ideal for pool decks, patios, walkways, hospitals, retail stores and restaurants to name a few.
Resources & Downloads:
All System Technical Data & Resources
WHere to use: EcoProtecT clears can be used directly on concrete surfaces and especially on all of Sundek systems including:
SunStone
SunStamp
Tuscan
Classic texture
SunStain
SunEpoxy
How it's installed: All of the SunClear clear protective sealers are applied by spraying or rolling. Optional fine aggregates can be added to provide the necessary degree of slip-resistance desired.