Sunway Podcast Provides Wealth of Information to SUNDEK Team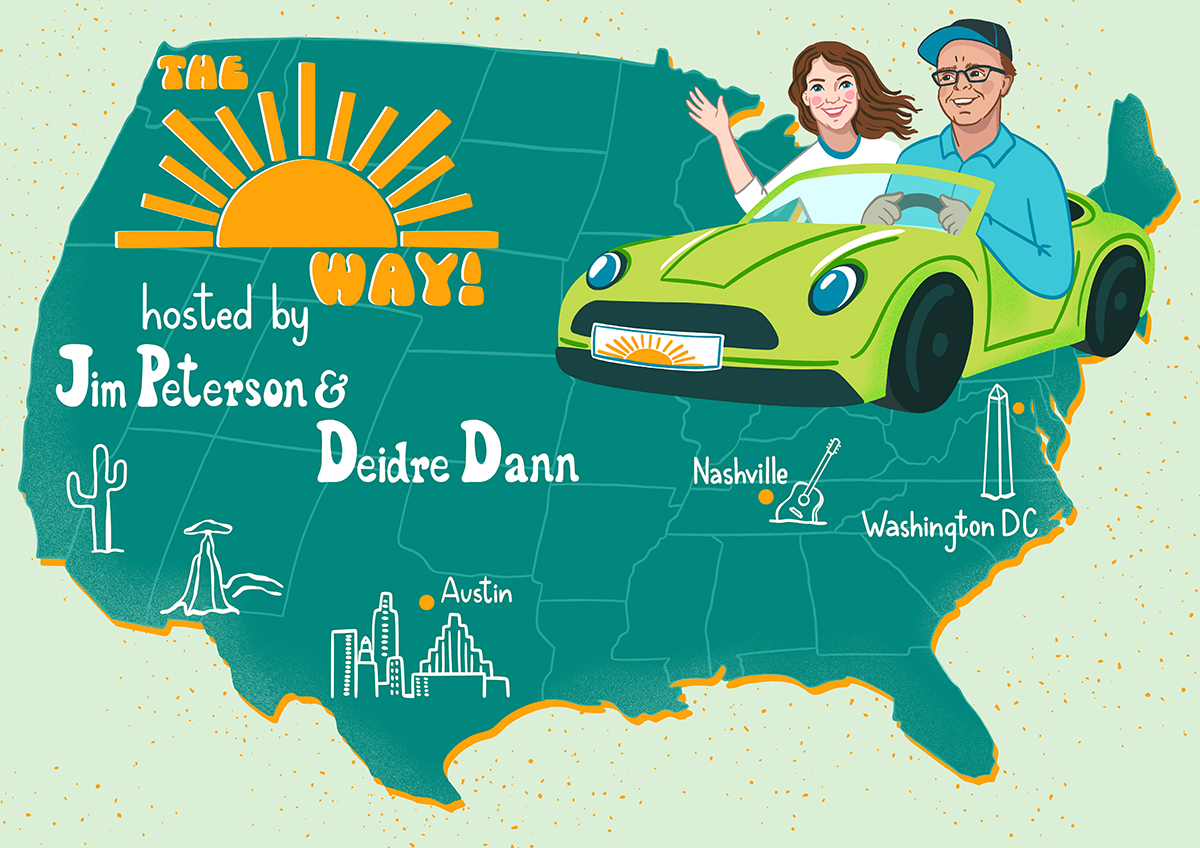 With successful teams around the country, SUNDEK is composed of experienced contractors, salespeople, owners, and people in a variety of other positions who are experts in the industry. Recognizing this wealth of information that lives in the minds of all these team members is what led to creating the SUNDEK Sunway podcast.
Co-hosts Deidre Dann, Director of Commercial Sales for SUNDEK, and Jim Peterson, President of Concrete Network, developed the podcast in which they interview some of SUNDEK's best and brightest with the goal of getting information out to others in a format that's fun and easily accessible.
Here is a recent episode:
Ep. 8 Cultivating Customer Relationships with Rae Cerasoli
(40:15)
After 21 years with SUNDEK, Rae Cerasoli, Commercial Sales Representative for SUNDEK's National Accounts, still loves being here. Cerasoli says a big part of that passion is her relationships with customers (and coworkers, too!)—find out how she builds and keeps these relationships going.
Episode lengths range from about 20 minutes to 45 minutes, making them a short and sweet crash course that team members can listen to on drives to and from client sites or the office. "We hope to provide an easy way to take in ideas from others who are successful in the company," shares Peterson. "Listeners are sure to find nuggets that they can put to use."
If you haven't listened yet, take advantage of the knowledge being handed to you on a silver platter. Topics range from creating a quality reputation (episode 2 with Tony Hernandez of ATD Concrete Coatings) to cultivating customer relationships (episode 8 with Rae Cerasoli with SUNDEK National Accounts, and more. Each episode is divided into chapters, making it easy to go back and listen to any particular parts of the podcast that stood out to you.
There are takeaways for everyone in each episode. "When Deidre and I came up with the idea, I knew it would benefit the people at SUNDEK, but I've learned so much myself. That's a bonus for me!" shares Peterson.
Since the podcast first aired in August 2022 Dann and Peterson have shared 8 episodes, and more are to come. Listen to the Sunway Podcast on your phone or desktop/laptop.