More Time at Home Leads to More Home Improvement Projects
Spending so much more time at home in the past year has led to many lifestyle changes for people all across the globe. Many homeowners have been seeking to make their homes a more pleasant place to be—as evidenced by the increased demand in home improvement projects.
Though homeowners are tackling an array of projects, one that stands out is improvements to outdoor living spaces. In this article on Forbes, Dan DiClerico of HomeAdvisor explains, "In the past, a deck or patio might have been seen as a nice amenity for occasional barbecues. But now this outdoor space is an essential expansion of the home's living space." (Richardson, 2020)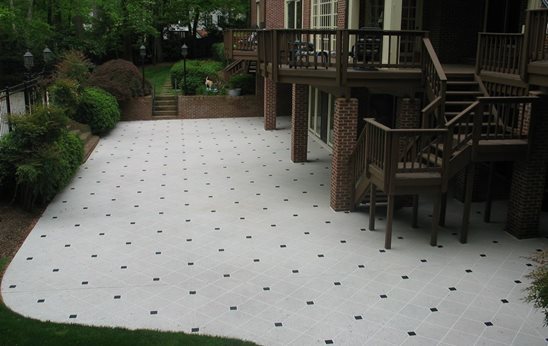 SUNDEK of Washington
installed this gorgeous backyard patio space at a home in Virginia.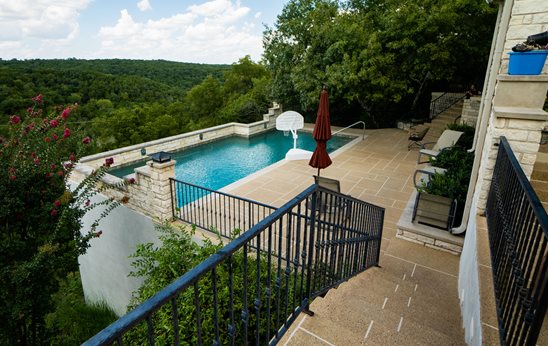 SUNDEK of Austin
installed the coating for this pool area and coordinating set of stairs at a residence in the Austin area.
At SUNDEK, we've spent decades helping customers expand their living spaces to create gorgeous outdoor hangout spots where they can spend quality time with family and friends. We love installing gorgeous outdoor patios, pool decks, and more.
Durability is key, of course, but the way a space looks is also very important. We love helping our clients figure out all the details: colors, patterns, textures, etc. Our line of products can be customized, so our clients can get a new surface that matches the aesthetic of their existing space.
We'd love to help make your home a place you love to be by improving the look of your outdoor living area. Find a contractor near you to get a free quote!
Related content:
9 Concrete Patio Makeover Ideas
References:
Richardson, B. (2020, Jun 18). Sheltering In Place Is Changing What People Want From Their Homes. Forbes. https://www.forbes.com/sites/brendarichardson/2020/06/18/sheltering-in-place-is-changing-what-people-want-from-their-homes