Protect Newly Resurfaced Patios with Outdoor Concrete Sealers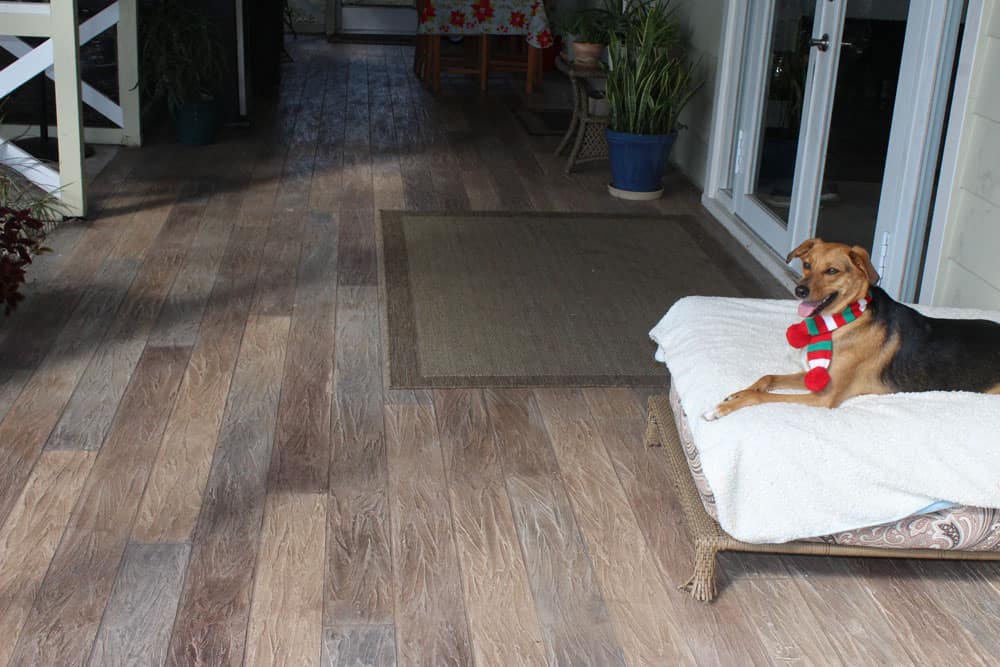 Outdoor concrete sealers used on Tuscan surface finish
After discovering that you could salvage an old and outdated patio with a resurfacing process, you now have a finished project that looks incredible. Instead of feeling embarrassed to have friends and family over, you look forward to hosting get-togethers. However, before doing that, you need to look at the options for outdoor concrete sealers that give your new patio a second layer of protection.
Depending on the type of sealer you choose, perhaps a superior-quality product like SunClear EcoProtect, you can opt for something clear or tinted. If your new patio has a unique design or color, you probably want to look at clear concrete sealers. However, to enhance the color of your new concrete surface, you could have a tinted sealer applied. In that case, the sealer would only make the patio look more stunning as opposed to taking away from the color.
Even if your patio has a cover or roof to keep the area dry, mold and mildew tend to be problematic during certain parts of the year. Concrete sealers work great at keeping both mold and mildew at bay so that your concrete patio always looks incredible. At the same time, a quality product protects from stains and reduces the risk of the surface flaking, cracking, or spalling.
With all the combined benefits of concrete sealers, your beautiful new resurfaced patio will last for years. In fact, there is an excellent chance that it will outlast your ownership of the property Because your patio is a place where people love to congregate, protecting it with a quality sealer is critical. That adds value to not only your backyard but your home as a whole.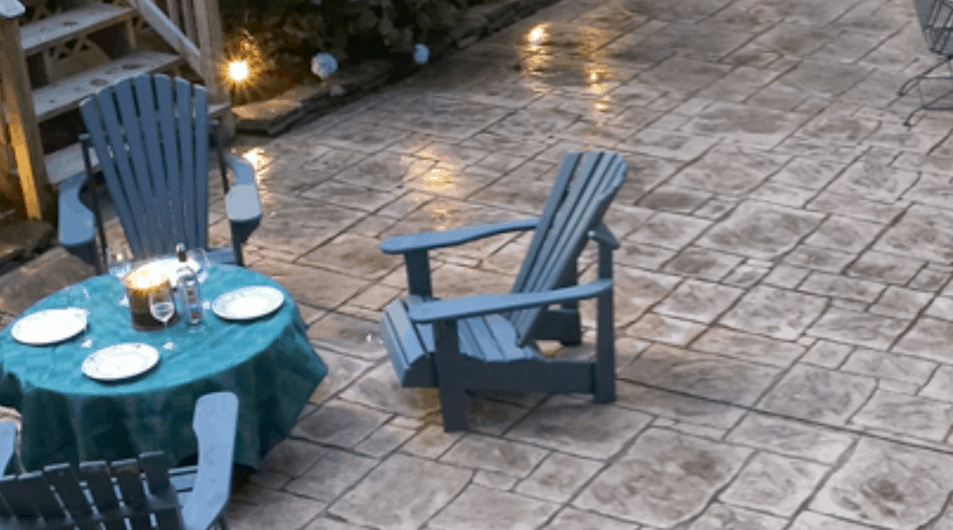 Stamped Concrete Patio with sealer
While resurfacing transforms outdoor patios, concrete sealers add protection that allows them to provide years of flawless service. For that reason alone, it is essential to have your new concrete surface sealed ahead of hosting your next event.