SUNDEK Completes Acquisition of SUNDEK of Pennsylvania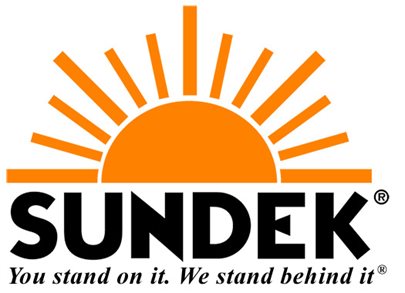 National decorative concrete coatings manufacturer and contractor SUNDEK comes together with Carlisle, Pennsylvania-based SUNDEK of Pennsylvania to expand service offerings and customer service for clients in Eastern Pennsylvania, New Jersey, and the surrounding areas. Veteran Mike Foreman, current owner of SUNDEK of PA, will stay on as the location's general manager.
About SUNDEK of Pennsylvania
After his time in the Army, Foreman began selling Caterpillar equipment. In 2001, his father-in-law hired SUNDEK to install a decorative concrete coating at his home, and Foreman was amazed at the transformation of the space. He called the contractor, SUNDEK of Washington, to find out more. After much thought and many conversations, Foreman decided to open his own contracting business as a SUNDEK authorized installer.
Since then, he's provided countless customers in the region with coatings for their pool decks, patios, driveways, and more. SUNDEK of PA has been an authorized SUNDEK installer since the beginning, with the company being privately owned by Foreman. Now, after the acquisition, having SUNDEK's support means Foreman can build on the 22-year foundation he's established for his company while also securing the future for his employees, many of which have been with him since the beginning.
In May of 2022, Don Snider, President of SUNDEK, and Foreman began discussing the acquisition. After several meetings, it was clear that it would be a win-win for everyone. "What really sealed the deal was Foreman agreeing to stay on board as we transition this location over the next 3 to 5 years," says Snider, also noting that Foreman has an excellent team already on board.
"Foreman has built a fantastic organization, showing enormous generosity toward his employees," adds Snider. Both parties look forward to building upon what Foreman has already created at SUNDEK of PA—with the additional support of SUNDEK behind it as it continues to provide excellent service to more customers in the region.
About SUNDEK Corporation
SUNDEK was established in 1970 with the development of a revolutionary product—an overlay that could repair and redesign existing concrete surfaces. Since then, SUNDEK has continued to expand and evolve their line of products, enabling people all over the United States to create and transform their concrete surfaces into beautiful works of art. SUNDEK products are exclusively used by SUNDEK installers or authorized installers.
Contact:
Lori Snider, Director of Marketing & Dealer Recruitment
877-478-6335 Ext. 132, [email protected]