A SUNDEK Tribute to Mark Stambaugh & Charlie Plunk
How do you thank two of the most influential people that built Sundek into a home for so many? If you've been lucky enough to experience Sundek through an employee's eyes and feel the level of care, heart, and valued culture this company possesses, you might be getting a lump in your throat as you know this is an emotional tribute.
While people throughout our industry felt the impact of Mark Stambaugh and Charlie Plunk on Sundek Nation, they were more than just major players in the decorative concrete business. Their individual and combined contributions to growing the Sundek organization, the decorative concrete industry, and the people they've encountered throughout their journey are immeasurable.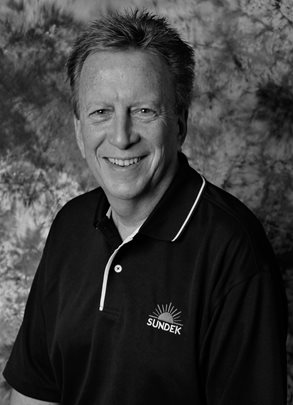 Mark Stambaugh
Mark Stambaugh joined Sundek over 40 years ago and started the Sundek company out in California. He did it all! He installed Sundek, sold Sundek, and he eventually purchased the company. In later years, Mark relocated the headquarters to Arlington, Texas, to be in a more centralized location for the growing Sundek contractor network across the country. He was the originator of the Sundek Convention and the Sundek Awards that we have been proudly presenting every year for 38 years and counting. The details of events, dates, people, and Sundek history that he has shared over the years through his vivid memory are more meaningful, important, and impactful than he will ever let us give him credit for.
A few of Mark's many accomplishments were the development of the Sundata software program, which eventually led us into Salesforce; both CRMs were revolutionary at their respective time for a decorative concrete business. He led the evolution of the National Sundek Contractor Program, and was instrumental in the coaching of management skills, sales expertise, and guided communication strategies, all of which have made an enormous impression on so many of us. He's more than left his "Mark" on the Sundek community. Mark was not only a founder; he is a creator, a secret rule-breaker, and a mastermind.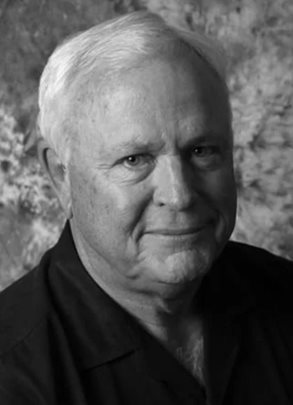 Charlie Plunk
Charlie Plunk has been an influential leader and mentor to hundreds upon hundreds of individuals. Charlie's impact on people's development runs deep with so many that he impacted personally and professionally by showing them what they're capable of. One of many of Mr. Plunk's sayings (and there are many) was, "I am not your boss; I am your partner." Charlie has an incredible knack for growing people by simply asking questions and allowing you the space to cultivate the solution. Charlie is also a masterful communicator and can outsell anyone! He founded All Texas Decks, the Sundek contracting location in the Dallas/Ft. Worth area in 1981. Charlie's heart is as big as the state of Texas, where he was born and raised. He's a firm believer in quality service and made sure this came across in his leadership. Charlie developed and implemented our first Sundek Sales School to provide our future Sundek sales consultants with a training platform on sales and communication skills. He pioneered, with Mark, the National Sundek Contractor Program and was instrumental in the construction of the framework for managing a successful Sundek contractor/dealership. He is a skilled visionary and thinks bigger than the rest. Charlie never lacks a story to tell, a memory to share, or a joke that's been told a hundred times, and he will be happy to repeat it.
In early 2019, during the Sundek convention in New Orleans, Mark and Charlie announced they would be stepping back from the day-to-day operations and ownership of Sundek. While they had been transitioning the operation over previous years, it was an emotional announcement. But they both knew it was time to "pass the torch." Mark and Charlie stayed on as mentors, consultants, members of the board of directors and made themselves accessible for the past three years. We had the privilege of sitting down with Mark and Charlie to listen to and record the stories that led us to honor our 50th year in business. With their help, we created a timeline of historical Sundek events and fun details that can be added to for many, many years to come. Our team was able to celebrate our past and inspire our future through the adventures they shared. And boy, were there ever adventures!
Mark and Charlie's strong leadership led to a culture in which the future of the company and the future of every Sundek employee are of the utmost importance. With great sadness and excitement for them, as of March 22nd, 2022, Mark and Charlie have officially retired from Sundek.
We hope they know that we got this, and their legacy will live on. We hope they always think of Sundek and the Sundek Nation with pride and "a job well done." They will always be a part of Sundek and a part of us. And even though it will not ever seem like enough, THANK YOU, from the very depth of our hearts, for everything you both have done for Sundek, and for so many people along the way.
Here's to Mark and Charlie, the dreamers, the architects, and the originators!
We love you, and everyone in Sundek wishes you both nothing but the best as you enjoy the next chapter in your lives.
The Sundek Team
Your Local Contractor:
SUNDEK OF WASHINGTON
14121 Parke Long Ct. #109
Chantilly, VA 20151