SUNDEK Welcomes Clark Branum to the Team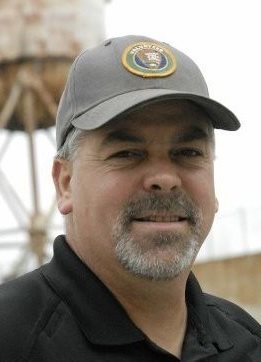 Clark Branum joins SUNDEK in Grand Prairie, Texas as Technical and Training Director. In addition, he owns and operates Advanced Concrete Coatings, where he installs SUNDEK systems in the Seattle market.
Clark has more than 35 years' experience in the concrete industry. He began with entry-level concrete finishing moving into commercial finishing for most of the 1980's. Clark became involved with decorative concrete in 1990 and has become one of the foremost industry experts and trainers, working with top manufacturers and installers in the decorative concrete industry.
In addition, Clark has 12 years' experience in the polished concrete industry, including training development and certification programs which helped advance the industry. Clark is a contributing consultant and trainer for the Concrete Preservation Institute, helping with historical architectural repairs and aesthetics. He is currently serving as chair on ACI 310 for decorative concrete, and the C-641 committee for decorative concrete certification. He was inducted to the Decorative Concrete Hall of Fame in 2012.
Some of Clark's most notable projects were Beijing, Disney Hong Kong, and the Venetian Macau. He will continue his career here at SUNDEK leading our Technical Services Group and developing training and specification programs.
Clark resides in Seattle, WA, where, in his free time he enjoys performing live music shows, playing guitar, and adventure motorcycle touring. Please join us in welcoming Clark to the SUNDEK team.
Your Local Contractor:
SUNDEK OF WASHINGTON
14121 Parke Long Ct. #109
Chantilly, VA 20151