How to Retain Top Talent
CEO Charlie Plunk shares insights into SUNDEK's practices that result in employee retention and success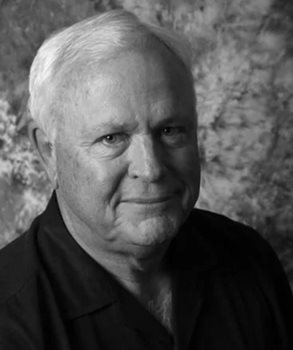 Charlie Plunk, SUNDEK CEO
Plunk's guiding management principle is one that just about everyone is familiar with but is not always practiced: treat others the way you want to be treated. That, in combination with setting clear expectations, creating a supportive atmosphere, and more, is what makes SUNDEK a great place to work. Here, Plunk delves into how to create a working environment your employees enjoy being part of.
Treat people the way you want to be treated
"At SUNDEK, we've believed from the beginning that people want to be treated right," Plunk says. "So, if you treat people like they want to be treated, they're going to work with you and for you and enjoy the position." That mindset is evident in the way Plunk and other managers interact with everyone in the company—no matter what level they're at.
"Many times, people call me boss, and I say, 'I'm not your boss—I'm your partner." He explains this approach by noting that there are lots of things he can do that someone else can't do. But at the same time, he acknowledges that there are lots of things they can do that he cannot. "Without teamwork, none of us can be successful," he adds. Avoiding authoritarian mindset creates collaboration and a mutual respect between employees at every level.
Help your employees pursue their dreams
"Everybody has dreams, but if you don't have anything to dream about, what are you going to work to achieve?" Plunk says. Your employees need to know that you're invested in their future. That kind of investment pays off for everyone.
He adds that SUNDEK management sees it as their responsibility to help employees identify what their dreams are. From there, they help people come up with clear plans to achieve those dreams. Employees are then given the resources they need to work toward their goals—whether it's by receiving training, mentorship, experience, or both.
When employees know they have opportunity for success and that the relationship with their workplace benefits everyone—not just the employer—they are more likely to stay with you for the long-term. At SUNDEK, the results of this are evident in the number of employees who have been here for decades.
Make sure your employees know what to expect
When it comes to setting expectations and setting goals, Plunk says that he follows Peter Drucker's strategy, Management by Objectives. Plunk explains it in a nutshell: Set your goals, and then break those goals in to objectives. Then break those objectives in to tasks. Break those tasks in to responsibilities for people and put a timetable on it. That's your roadmap to success.
Plunk says it's important to make sure your people know what's expected of them so that these overarching goals can be achieved. Not only will your employees have a clear path forward, they'll see how they fit into achieving something larger: a big company goal.
Have a well-defined structure.
At SUNDEK, we know succession planning is important. Here, we have five levels of staff:
New hires that are learning the business
People that sell and produce the product
Production, administrative, and sales management
Senior management
Ownership position (those who own dealerships)
By checking in with employees to see how they see themselves fitting into this structure, we can mentor and train them to reach the next position if that's what they want and that's what they're capable of.
Overall, Plunk emphasizes the importance of building trust with your employees and making sure they know that you care about them. "If you tell us what you want, we're going to take care of you," he emphasizes. "We stand out in the industry by having a structure that allows us to take someone to the top over time if they're so inclined."
Listen to the full interview.
Your Local Contractor:
SUNDEK OF WASHINGTON
14121 Parke Long Ct. #109
Chantilly, VA 20151