SUNDEK Welcomes Byron Klemaske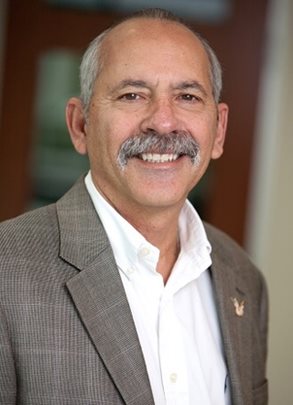 Byron A. Klemaske II joins Sundek in Grand Prairie, Texas as a Decorative Concrete Consultant, spearheading the new Architectural Concrete by SUNDEK team. Byron will continue his role as an industry leader working with designers, architects, and commercial developers on projects nationwide.
Byron has worked in the Decorative Concrete Industry since he was a teenager. Klemaske owned his own decorative concrete businesses in Texas and California, where he launched Klemaske Brothers Concrete. He made a name for himself installing architectural finishes throughout the San Diego area. Later, while working at Progressive Concrete in Escondido CA, Klemaske was instrumental in developing both Micro-Top and Arte Povera. Both products are currently used throughout the world. After five decades in the business, Klemaske remains passionate about the concrete industry. Recently, Klemaske helped T.B. Penick secure a federal patent for a pervious concrete system called Pervious Concrete Elements.
Always an innovator and visionary, Klemaske continues to push himself and inspire the industry to evolve in terms of sustainability, functionality, new products, new uses, new finishes and new concepts of architectural and design beauty. Just two years ago Klemaske secured another patent for Imprinted exposed decorative concrete.
Klemaske prides himself in being a detail-oriented and scheduling expert. He works closely with architects, designers, and owners alike to ensure that each project receives the artistic supervision needed during each phase of the job. Klemaske also prides himself in keeping projects moving and optimizing the team's performance.
Some of his architectural and innovative concrete projects include:
Coastal Grand Mall in Myrtle Beach, SC
SBC Center in San Antonio, TX
Tai Mall in Taoyuan, Taiwan
Katy Mills Mall in Katy TX
City Center in Las Vegas, NV
Grapevine Mills Mall in Dallas, TX
Opry Mills Mall in Nashville, TN
Epcot Center in Orlando, FL
Disneyland Hotel for Disney in Anaheim, CA
Disney Sports Complex in Orlando, FL
Disney Hong Kong
Disney Shanghai
Over 600 Abercrombie & Fitch retail stores internationally
Klemaske was inducted into the Decorative Concrete Hall of Fame on March 12th, 2013 in Charlotte, North Carolina. The Decorative Concrete Hall of Fame was established in 2010 to recognize individuals and companies whose contributions have impacted the future of decorative concrete, both as a business and an art form. Klemaske was elected and served as President of the American Concrete Institute (ACI) - San Diego Chapter from 2002- 2003 and served as a committee member for the San Diego Chapter of AGC Specialty Contractors Committee and AGC Foundation for Success committee as well as Chairperson of the San Diego AGC Education and Training Committee. Klemaske has served as a committee member for the American Society of Concrete Contractors Decorative Concrete Council; He held an Advisory Board position for the Bomanite® International Society. And he is a voting member of the ACI 310 Decorative Concrete Committee as well as an ACI Committee member for the 308/310 Curing Decorative Concrete Joint Task Group.
In July of 2015 Concrete Décor Magazine recognized Klemaske as one of the Top 10 Influential People in the industry. Concrete Décor stated, 'When people seek advice concerning the Decorative Concrete Industry, they often turn to Byron Klemaske II a widely recognized authority and innovator in the business with more than four decades of experience to his credit".
In April of 2020 Klemaske decided to retire from TB Penick and Sons after spending 20 years with his team, building one of the largest decorative concrete groups in the world.
Byron chose to join team SUNDEK based on its 50 years of experience in the industry and stellar reputation. "The expansion of the newly formed Architectural Concrete team is an exciting new venture," Klemaske said. "We have an opportunity to take structural and decorative concrete design to a whole new level with the team we've established."
Architectural Concrete by SUNDEK is both excited and proud to add Byron to our growing and talented team of experts.
Your Local Contractor:
SUNDEK OF WASHINGTON
14121 Parke Long Ct. #109
Chantilly, VA 20151