Fixing Concrete: Common Problems That Need Repair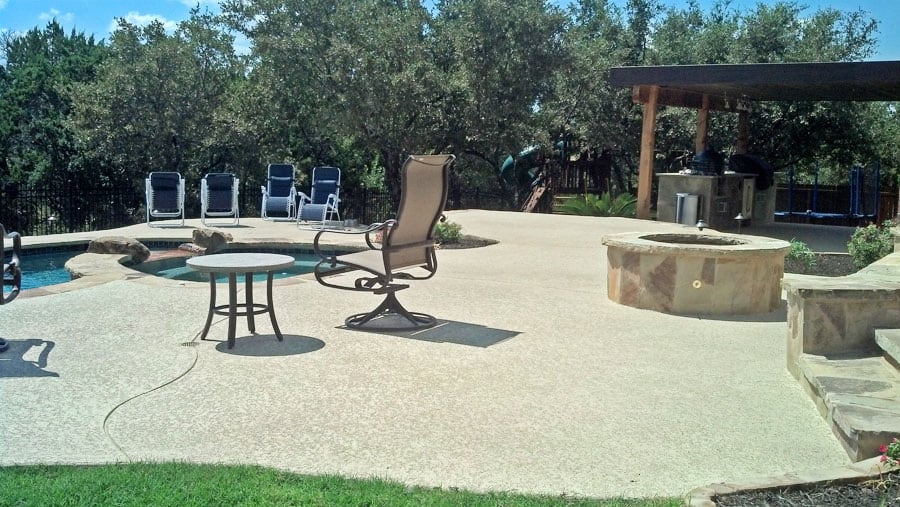 Fixing concrete with Sundek Coatings
Although concrete is strong, durable, and long lasting, there are times when cracks, spalls, flakes, fading, and other problems arise. However, in most instances, fixing concrete is a viable solution compared to ripping the concrete out and starting over again. This is just one reason why concrete has become a top choice for both home and business owners.
Cracks are a common reason for fixing concrete. Cracks typically occur as poured concrete hardens and dries. During that process, shrinkage can force the concrete to pull apart. However, cracks also develop when there is a low water-to-cement ratio. Regardless of the cause, early detection and repair are essential.
Segregation causes a variety of issues, including honeycombs, rock pockets, laitance, scaling, failure to bond, porous layers, and sand streaks. The biggest threat is when larger exposed aggregates are used. Segregation usually occurs from over-mixing concrete or improper handling while concrete is applied.
Bleeding is another reason for fixing concrete. As newly poured cement and aggregate start to settle, excess water rises to the surface. The actual rate of bleeding depends on a number of factors, including admixtures, temperature, air content, sand particle shape, quantity of aggregate fines, cement fineness, cement mix water content, and so on. This is a prime example of why concrete should always be installed by true professional.
Dusting happens when hardened concrete begins to wear away due to excessive traffic. The reason for fixing concrete in this situation is because of mixes that have too much water. However, dusting is also caused by dirty aggregate, segregation, and finishing that is done too soon or too long. With finishing, laitance, which is a gray or white substance, can form on the weak concrete surface that prevents proper bonding.
After fixing concrete problems, the best form of protection is a quality sealer. SunClear EcoProtect and SunClear UltraProtect are two of the best sealers on the market today.