Does Stained Concrete Work for Both Indoor and Outdoor Applications?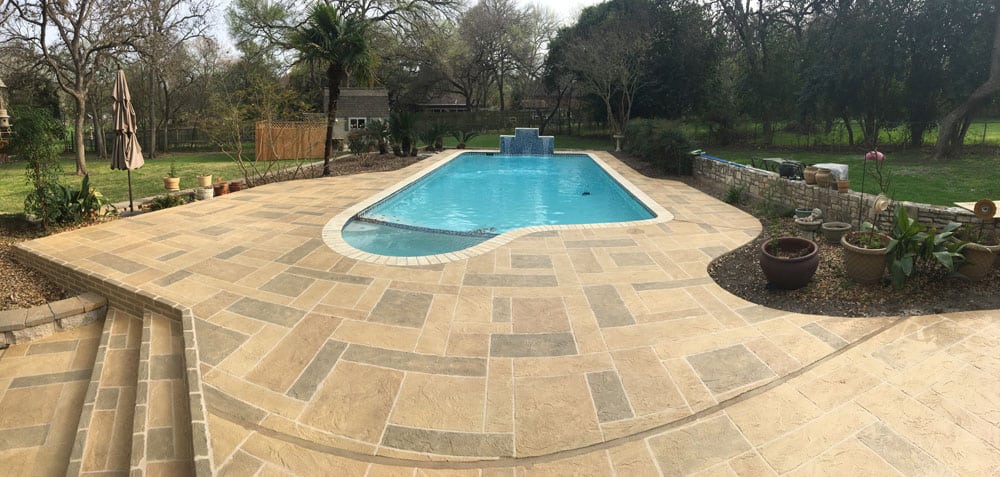 SunStone With Stained Concrete Color Finish
The most exciting aspect of resurfacing concrete is it completely transforms a variety of surfaces. Along with enhanced beauty, the right products make the surface more durable and longer lasting. For stained concrete, an acid-based product like SunAcid or a water-based product like Sun-H20 are the most popular choices. While both produce incredible results, many people question whether they work well for both indoor and outdoor applications.
The answer is yes. However, the way stained concrete looks and functions vary depending on whether you go with an acid or water-based solution. Whether interested in transforming your driveway, walkway, patio, pool deck, floors, countertops, or some other surface, it is essential to understand the differences between the two options to ensure you know what to expect with a finished project.
For instance, an acid stain penetrates the surface, making the color permanent. After seeping into the pores, it reacts to chemicals in the concrete, resulting in a marbled and translucent effect. Keep in mind that a professional can also streak, dilute, and blend colors, giving you more options for creativity. This type of stain is also extremely durable and creates a timeless appearance indoors and outdoors.
Another option is water stained concrete. You should choose this over the acid counterpart for a broader range of colors. A water-based product offers vibrant hues, unlike an acid stain. You can have this applied both indoors and outdoors to transform any type of horizontal surfaces. Along with unlimited color effects, a water-based stain is nontoxic and wears well, even in high-traffic areas.
Also worth noting is with stained concrete, you can have a sealer applied. That way, your newly transformed surface has an extra layer of protection. For this, opt for a clear sealer or one with a hint of color. Either way, you will find it easier to keep all surfaces in pristine condition.
Find a local Staining Contractor