Frequently asked questions
A decorative concrete coating can be applied to any viable concrete surface, but here are some of the vertical surfaces SUNDEK has beautified:

Retaining walls
Planters
Residential and commercial buildings
Utility protection
Wainscoting
---
No. In addition to concrete, SUNDEK has applied decorative concrete coatings over brick, stucco, drywall, and painted surfaces.
---
Vertical surfaces offer the same design opportunities as horizontal surfaces. You can choose from a variety of colors, textures, and patterns. SUNDEK is also able to mimic the look of any other material you like such as wood, stone, brick, and others. If you'd like, you can coordinate your horizontal and vertical surfaces for a cohesive look.
---
See More Frequently Asked Questions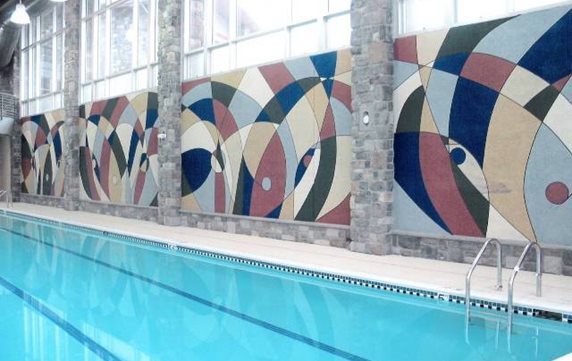 Why decorative concrete is a good choice for vertical surfaces
In the same way that decorative concrete is an ideal material for the ground you walk on, its durability makes a good choice for vertical surfaces. Even though no one will be walking on it, you won't get the same type of damage you see on materials like stucco and wood. With a high-quality sealer, the vertical surface won't become warped over time by water, and termites won't be an issue.
Staining Concrete Walls
When constructing a new building, warehouse, or creating another structure that involves large vertical walls, the best and most affordable approach is tilt-up construction. To create distinct coloring, concrete stain can be applied either before or after each concrete wall panel is lifted to form the structure.
Learn more about staining tilt-up walls.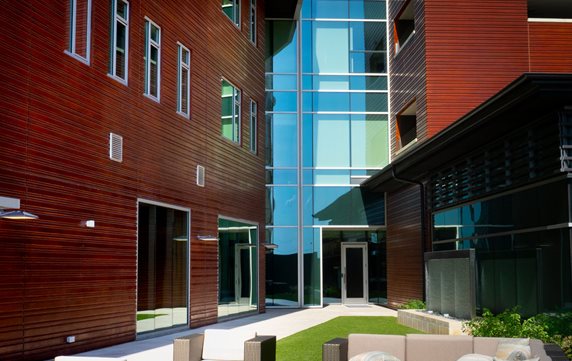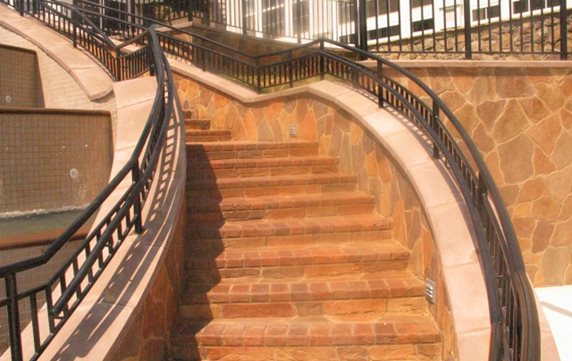 Maintenance
Maintaining the look of your vertical decorative concrete surface is very easy. The most important thing to do is get a high-quality sealer to make it non-porous. If you notice spots, you can use a sponge or washcloth to clean them up indoors, or a hose or pressure washer outdoors. For very stubborn spots, you can use a commercial cleaner, but just make sure it's formulated for the surface and non-abrasive.
Why work with SUNDEK
We are industry leaders in the field of decorative concrete, and we've experienced just about any scenario you can come across while applying coatings. When working with vertical surfaces, it can be a bit more complicated than horizontal surfaces, so you'll want to have experienced professionals completing your job. Since we've installed decorative concrete surfaces for more than 50 years, we have a network of trained, experienced, professional contractors that can work on your project.
Contact us to learn more
877-478-6335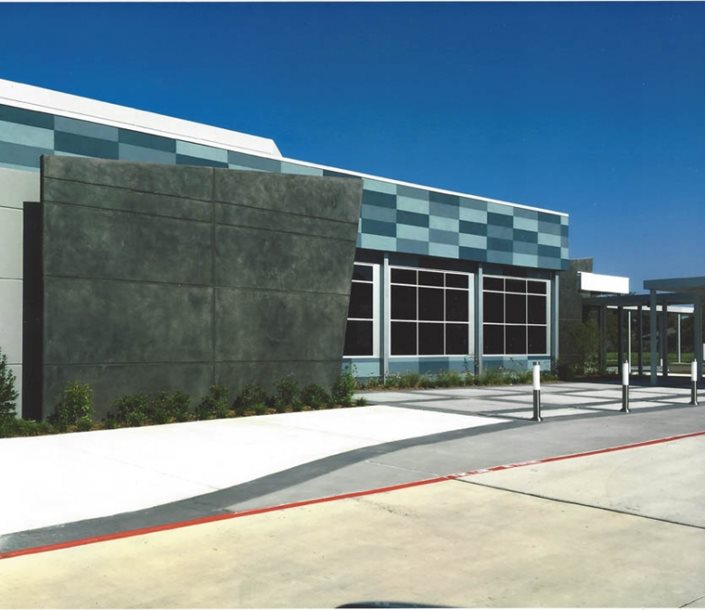 Your Local Contractor:
SUNDEK OF WASHINGTON
14121 Parke Long Ct. #109
Chantilly, VA 20151