Stamped Pool Deck: Transforming an Ordinary Outdoor Space into Something Extraordinary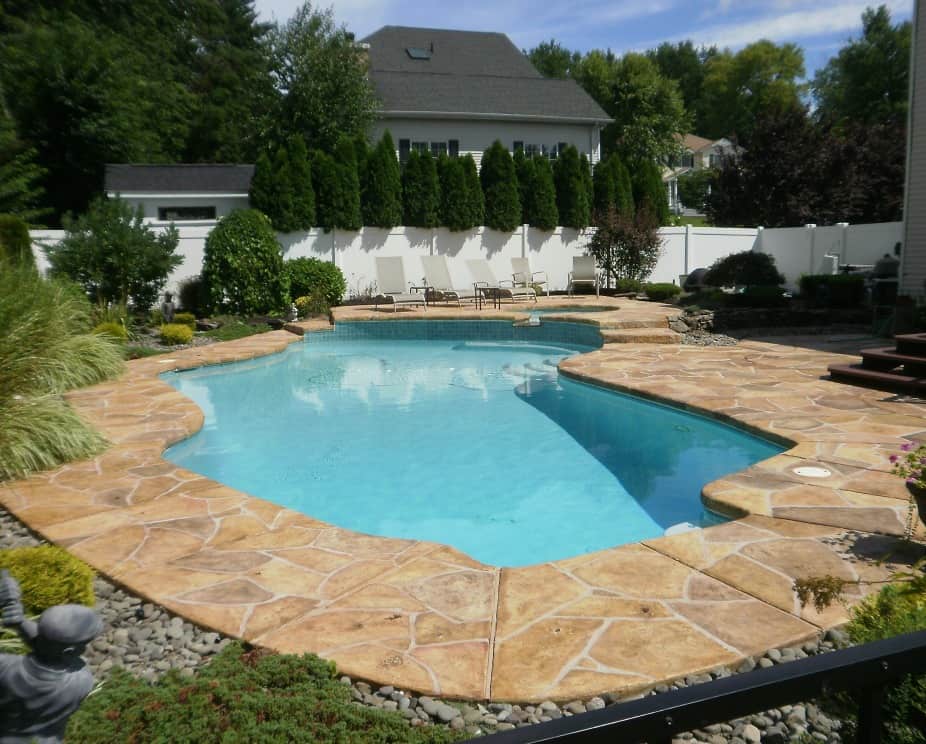 Stamped Pool Deck
A backyard swimming pool is a great place to relax and unwind after a long day at work. In addition, the pool is the perfect place for family gatherings and parties with friends. Instead of something ordinary, an increasing number of people are choosing stamped pool decks. This decorative concrete surface transforms an ordinary outdoor space into something extraordinary.
With a high-quality product, like SunStamp, you have almost endless possibilities for colors, textures, and patterns. If you want to enhance the appearance of your pool area, this is an excellent solution. To aid in the selection process, consider factors like the size of your backyard, the size and shape of the pool, the type of landscaping and lighting, and even architectural features of your home.
Stamped pool decks come in a broad range of options, making it easy to choose something that coordinates with a particular theme or decor. If you want your backyard space to look luxurious, a stamped surface that replicates expensive flagstone or slate is perfect. On the other hand, if the area is more casual or rustic, then a stamped pattern that mimics brick would probably be a better solution.
Along with visual appeal, stamped pool decks are reliable, durable, long lasting, and even safe. With the right formula, the surface becomes slip resistant. With better footing, there is less risk of someone slipping and sustaining an injury. Another benefit is that stamped concrete resists both chemicals and moisture, two things associated with a swimming pool that would wreak havoc on a more conventional surface. Because stamped pool decks are resistant to stains, you never have to worry if one of your guests accidentally drops food or a drink.
With this decorative concrete surface, the look and feel of your outdoor space change dramatically for the better. For optimal results, your pool deck should be professionally sealed.