How to Properly Take Care of a Pool Deck Coating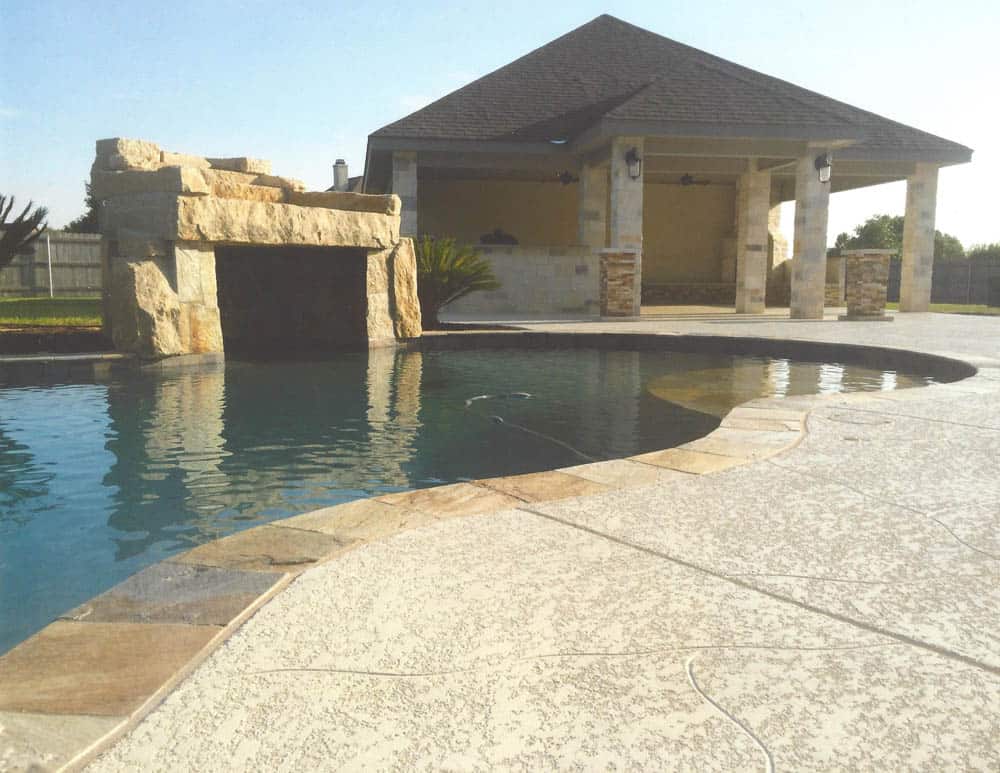 Well maintained pool deck coating
When deciding on a pool deck coating, you need to factor in several things, including the type, product, color, texture, pattern, and overall care. While some coatings require a lot of maintenance, others like the Classic Texture splatter knockdown finish do not.
Not only is this one of the easiest pool deck coatings to maintain, it also offers numerous benefits not found with other finishes. For example, Classic Texture has a nonslip surface, which significantly reduces the risk of injury. This coating is also comfortable to walk on with bare feet, is available in many different textures, is resistant to UV damage, and comes in beautiful colors to enhance your entire backyard space.
As for maintenance, you will not spend much time or effort to keep the pool deck in pristine condition. About once or twice a week, you would use an ordinary broom or dry mop to remove any dust, debris, or grass clippings. If you notice dirty areas, wet spraying with a hose is the only requirement.
Although this is one of several top pool deck coatings that are chemical and moisture resistant, the experts recommend that you clean up any chemical spills as quickly as you can. For stubborn spots, you can use a commercial cleaner, but make sure it is nonabrasive and formulated for this surface.
SunSplash is another exceptional product that offers the same benefits. What makes this choice so great is that it is virtually maintenance-free. Just as before, all you need to do is sweep and hose off as needed. However, this product offers similar benefits to Classic Texture, for instance, a professional installer can modify its look using score line cuts, and aggregate effects. Also, because of its properties, this is one of the best skid-resistant pool deck coatings as well.
Any pool deck coating may require re-coating after a few years of use to maintain it's original splendor. For more information visit Pool deck coating maintenance.