What Is the Process for Installing a Concrete Overlay?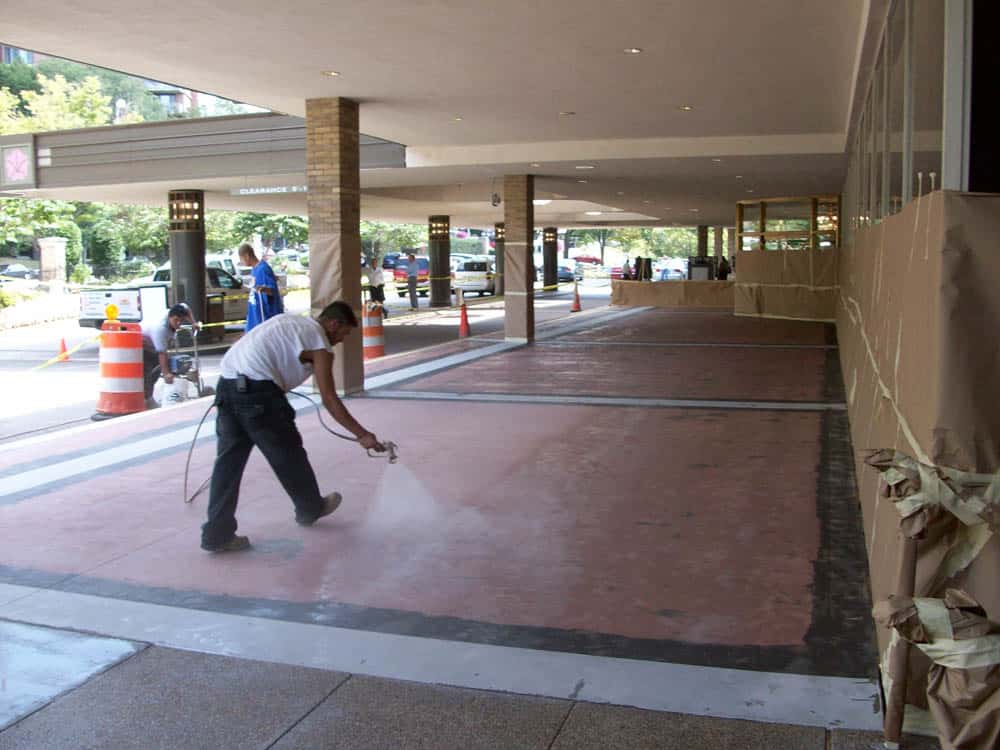 Installing a concrete overlay
Although you might have heard that the number of people choosing a concrete overlay instead of new pour has skyrocketed in recent years, you might not fully understand the actual installation process. Installing an overlay is not rocket science. However, for the best results, it does require experience, expertise and quality products.
High-Quality Product – Before the installation of a concrete overlay, you should hire a professional contractor or installer who uses only the best available products, like SunStone, an architectural limestone coating; SunStamp, a beautifully stamped overlay; and Classic Texture, the original acrylic spray-on decorative solution.
Surface Preparation – Next, the installer preps the surface, which is the most critical step. As part of that, cracks, pits, and any other type of damage get fixed. Then, the surface is properly cleaned and allowed to thoroughly dry.
Product Mixing – Following the manufacturer's instructions, the installer mixes the product. In some cases, the product is not just mixed but also blended with color, which means during the mixing, the product can have integral color added to it.
Application – Depending on the chosen product and the preferred look, the installer uses the proper application method, whether that entails spraying, rolling, troweling or stamping. In the case of a self-leveling concrete overlay, this usually gets placed using a squeegee or gage-rake.
Patterns and Texturing – For patterns, the installer can create saw cuts, score lines, and other beautiful designs. Using hand-trowels, rakes, and a host of other specialty tools, the desired texture gets created.
Curing and Sealing – Once the newly installed concrete overlay cures, a sealer gets applied for added protection, greater strength, and enhanced stain resistance.
Once the installation is finished, which is no more than two to three days in most cases, the surface is ready to enjoy.
Your Local Contractor:
SUNDEK OF WASHINGTON
14121 Parke Long Ct. #109
Chantilly, VA 20151