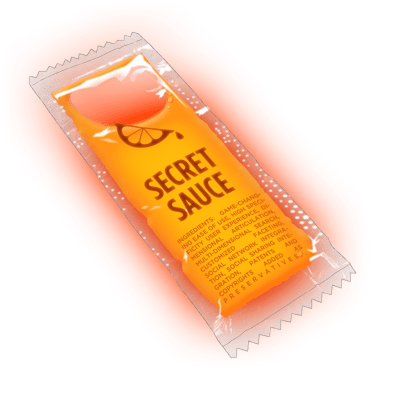 Sundek decorative concrete systems utilize Sundek's industry leading sealers and finish coats as the final step in the installation process.  Our finish coat is our secret sauce!   This final step helps maintain the appearance of the Sundek effects for years to come.
Most every decorative concrete coating requires a type of protective surface for 3 reasons:
(1) Keeps your decorative concrete beautiful! Acts as a protective shield over the decorative color and texture against from everyday traffic.
(2) Aids in cleaning up by serving as a protective element. Go ahead and spill that margarita! It will wipe clean as it will sit on top of the protective finish coat.
(3) Protects the coating from surface stains and moisture intrusion. Sundek's Finish Coat won't let that tequila absorb into nor stain your concrete.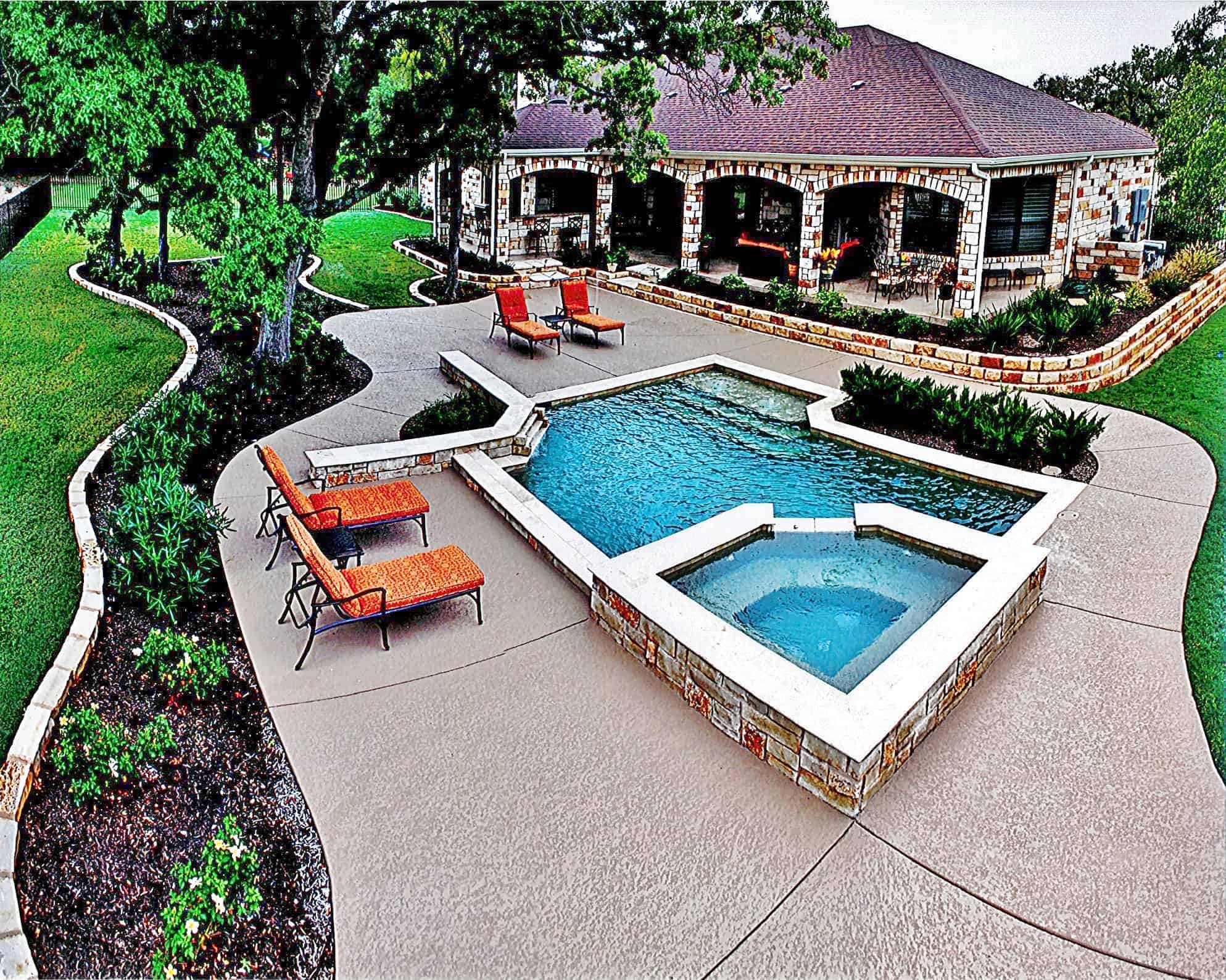 One of the most popular Sundek effects is Classic Texture which has transformed millions of square feet of plain gray concrete into award winning decorative concrete surfaces throughout the world since 1970.
I have often been asked to explain the benefits of this important feature of the Sundek Classic Texture effect to my clients. The bottom line is that the Sundek Finish Coat protects your investment and ensures many years of beauty and pride in ownership!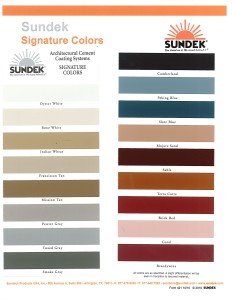 Alright, for our clients who want the technical details, here are the nitty-gritty details about the Sundek Finish Coat:
Provides a durable acrylic color finish – with a wide selection of color choices from both standard Sundek colors to one of a kind custom colors. This one feature gives you, the customer, a powerful design tool to create a unique hardscape.
Provides added moisture resistance to the Sundek decorative coating – minimizing staining and water intrusion. Water can be harmful to Sundek and other concrete and masonry materials if allowed to stand for long periods of time. This is especially true when it comes to swimming pool chemistry and other chlorinated water!
Provides a durable cleaning and maintenance surface. Sundek provides an attractive look to all types of concrete surfaces but if the surface is not properly cleaned on a regular basis it could become unsightly. I recommend contacting your local Sundek dealer for periodic professional maintenance of your Sundek surface.
Provides the capability to restore and rejuvenate an older Sundek installation that may not have been properly maintained or a Sundek installation that may have been a part of a remodel construction project and concrete areas have been saw cut or concrete removed. The finish coat can tie the area in color wise as if it were all done at one time.
Provides the opportunity to change colors. Being in the decorative concrete industry for 40 plus years I have witnessed the beige revolution of the 70's to the gray looks of the 80's and 90's and it looks like we are back to the earth tones again. The Sundek acrylic finish coat allows the home owner to shift to the color décor that fits today's latest trend.
The Bottom Line: It is amazing how something as simple as the color finish material such as the Sundek Finish Coat can provide so many added benefits to decorative concrete!
Our brand, SUNDEK, stands for quality, durability, and style. We spend a great amount of resources making absolutely sure that the formulas and manufacturing quality as well as installation techniques are maintained to the highest quality that was set in place back from our inception in the 1970's. There you have it – the secret sauce of Sundek – Sundek Sealers and Finish Coat Products!
[button link="https://www.sundek.com/dealers/quote" type="big" color="orange" newwindow="yes"] CLICK HERE to have a Sundek expert contact you about your next decorative concrete project![/button]