Jose Perales Jr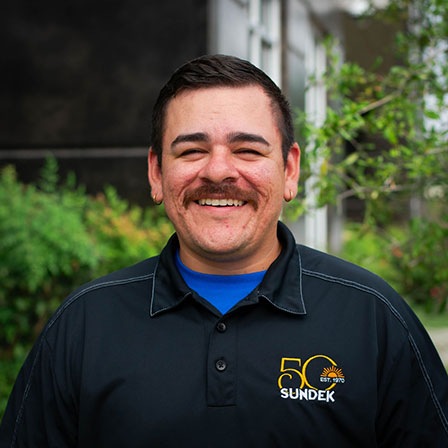 Position: Manufacturing Technician
To know Jose Jr really well, first thing you need to know is if/when he wins the lottery he will be hiring Samuel L. Jackson to narrate his life.
Aside from that, Jose is married to his lovely wife with an adorable son! He's a fan of Zombieland, street tacos & video games.
If he's not enjoying his Sundek & non-family, he might be playing soccer.
But here in the office, he's had his hand in the customer service center, shipping department & is now with the manufacturing team.
Your Local Contractor:
SUNDEK OF WASHINGTON
14121 Parke Long Ct. #109
Chantilly, VA 20151