Jason Unruh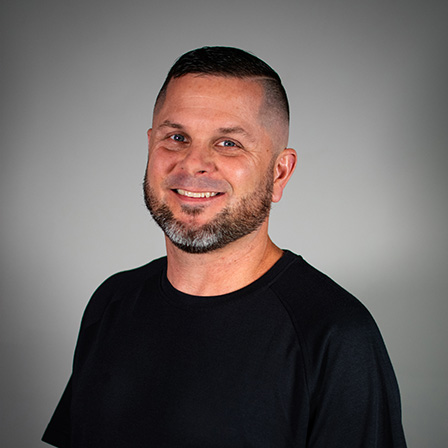 Position: Commercial Decorative Concrete Specialist
Jason joined the Sundek Family back in 2013 in the call center answering phones and setting appointments. During his time there and with much help he learned how to turn on a computer, type and navigate Sundek's software system, amongst other things. He put in the time to fully learn all the Sundek Products and application processes. Jason has shown time and time again a willingness to learn and drive to succeed, while always being open to whatever is asked of him.
In 2017 an opportunity opened with the National Accounts team, and he quickly jumped on it. Within his first year, he quickly grew his clientele with a dedication to customer satisfaction and relationship building. Jason is team-oriented, never shying away to step outside his comfort zone and be of service in any way he can for his team or others. He has proven to both Sundek and his clients that he can provide more than just a decorative concrete solution. He also offers solutions in other areas as well through the many relationships he has built over the years.
In all his projects, Jason is involved from start to finish. This provides his clients the ease of mind knowing from design to conception, renovation to new build, they will be fully taken care of, and that the right product and application will be used to provide the best long-term solution.
His free time is spent outdoors either in nature or on some sort of ball field trying to stay as young at heart as possible. If not, you will find him on a backyard grill or in a kitchen cooking up some food to feed the masses as he always cooks more than he, his wife, and their two young daughters need.
Your Local Contractor:
SUNDEK OF WASHINGTON
14121 Parke Long Ct. #109
Chantilly, VA 20151