Doug Snider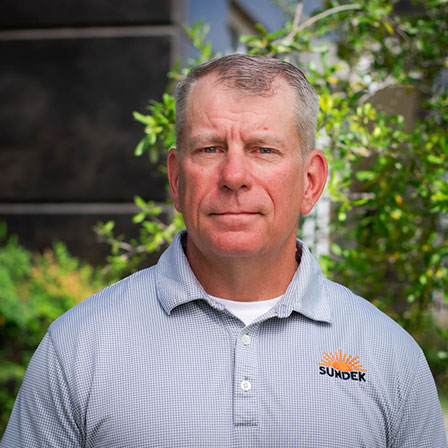 Position: VP/Chief Operating Officer
Prior to joining the Sundek family, he served with the Porter County Sheriff's Department in Indiana. During a 21-year career he was a patrolman, undercover narcotics investigator, patrol commander, Commander of the SWAT Team, and retired after four years as the Chief of Police. Doug later spent time with a Fortune 500 company as Director of Corporate Security where he managed corporate investigations and the executive protection unit.
Doug's favorite quote: "Saving lives is a lot more complicated than breaking down doors with a brave heart and a lot of cool toys." –Christopher Whitcomb, Former FBI Hostage Rescue Team Sniper.
Doug grew up in Northwest Indiana and has a Bachelor of Science in Criminal Justice and Criminology from Ball State University. In his spare time Doug enjoys golfing, physical fitness and is a life-long Chicago Cubs fanatic. Although he has traveled to Europe, Asia, and Central America numerous times, Wrigley Field is his favorite place in the world. Doug along with his two partners, proudly owns the Coatings Group Inc. He is married to his high school sweetheart and is the proud father of two incredible children, both graduates of Indiana University. In November 2021, Doug became a grandparent to Harrison.
Your Local Contractor:
SUNDEK OF WASHINGTON
14121 Parke Long Ct. #109
Chantilly, VA 20151