Join the SUNDEK Family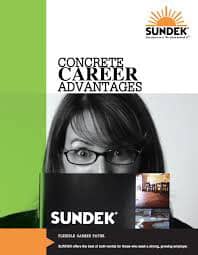 Sundek Careers
Sundek is a company focused on developing our people. We are always looking for talented people to help us grow and take care of our customers. We have a variety of opportunities including positions within existing SUNDEK dealerships, starting your own SUNDEK dealership, or positions with our corporate office.
Our dealership positions include:
Production Managers
Sales Representatives
Sales Managers
General Managers
Office Administrators
Field Crew Leaders
Field Crew Assistants
Our manufacturing positions include:
National Account Sales Representatives
Customer Service Representatives
Decorative Concrete Trainers
Interested in becoming a SUNDEK Dealer?
Current opportunities in:
Jacksonville, FL
Orange County, CA
Phoenix, AZ
Click here for dealer opportunities!
Hear what our dealers have to say: