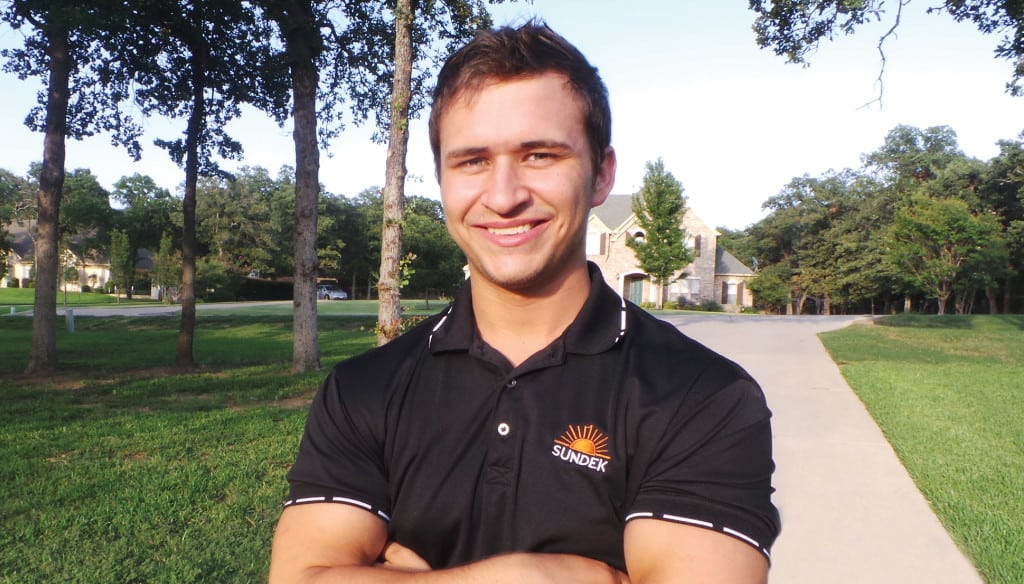 Why You Should Become a Sundeker
We genuinely believe that SUNDEK's success comes from the prosperity of its dealers—which is why we work so diligently to furnish the necessary tools, and nurture and support our dealers in any way possible. We can help you to achieve success because we know and appreciate that…

You want to build a business that can provide for your future and for your children.
You have goals that require a solid cash glow to improve the overall quality of life for you and your family.
You want to run a successful contracting business and have a strong partner to support your back office (payroll, accounting, insurance, scheduling, lead management, and call center).
You enjoy creating beautiful spaces to live, work, and play for your customers and for yourself.
What Makes a Successful Sundeker
SUNDEKers generally share four core characteristics: loads of initiative, a strong customer focus, tremendous team orientation, and relentless perseverance. We love creating beautiful spaces for our customers to live, work, and play.
We hire individuals who are action/results-oriented with strong focus and problem-solving skills, no matter which role you play at SUNDEK®. We strive to
communicate, inform, and listen to our internal peers and to our external customers with a continued commitment to high standards.
SUNDEK dealers possess strong foundational leadership skills: we lead with integrity & trust and—we won't deny it—we are oozing with pride for the SUNDEK business. We have the ability to motivate others and strong strategic agility to seize opportunities in all types of economic and weather conditions. For example, if it is cold or raining outside, we are nimble and focus on indoor projects, such as aquatic centers, and other commercial projects. If the economy slows, we focus on rehabbing old concrete versus new construction designs.
Military Service & Sundek
We welcome military veterans interested in joining the SUNDEK family! SUNDEK is proud to be recognized as a military-friendly employer by numerous veteran organizations. We appreciate the incredible sacrifices you have made to serve and protect our country, and when you return home, you deserve our support and recognition. SUNDEK thanks you for serving and we invite you to explore your second career by investing in—or working for—a SUNDEK dealership. With a wide variety of skills, diversity of perspective, and ingrained leadership and drive, exiting military personnel make great SUNDEKers!