«Back To 2010 Awards Page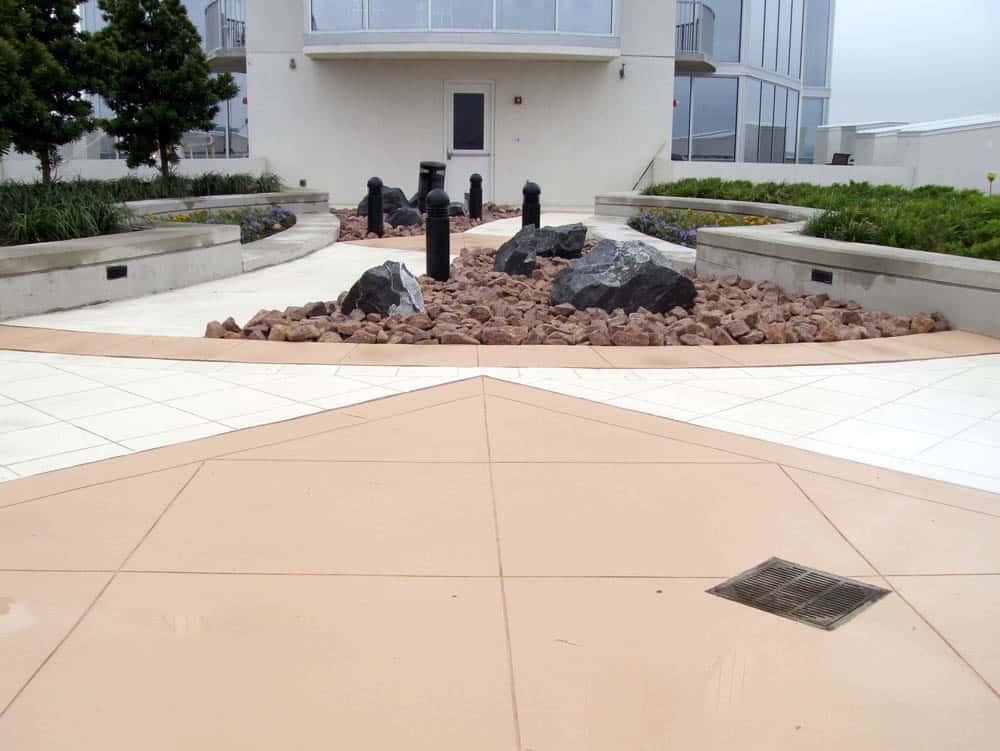 Sundek of Austin
First Place SunSand Spray Texture
Project Name: Austin 360 Building
Project Address: Austin, TX
Total Square footage: 6,443 square feet
General Contractor: JE Dunn Construction
The project manager on the Austin 360 construction project called for our assistance on this 44 story project in downtown Austin. This new building had been under construction for 18 months and was nearing completion. During the process of painting the exterior of the building, another contractor got paint on the stained concrete on two different floors. Sundek of Austin was contacted to look at the ​9th-floor amenity deck and the 17th-floor capitol gardens terrace.
The project manager was looking for an inexpensive solution to cover the damage and compliment the colors already in use in the building. Sundek had recently been promoting its new line of products in our summer splash promotion. SunSand seemed like a great solution for the problem at hand. The contractor wanted a two color combination to be applied over scored concrete. He chose bone white & Mojave sand.
Slip resistance also was important since the work area on the amenity deck was adjacent to the pool and both areas are open to the elements. We had concerns about keeping the installation safe for the residents. SunSand was a good choice for this customer.
The project manager agreed and we scheduled the project to begin installation in late August Logistical concerns came about as the building's condominiums were already occupied. Our crews had to access the work areas through occupied and finished out sections of the building.