Adding Colors and Textures to Existing Concrete with Concrete Resurfacing
April 12, 2016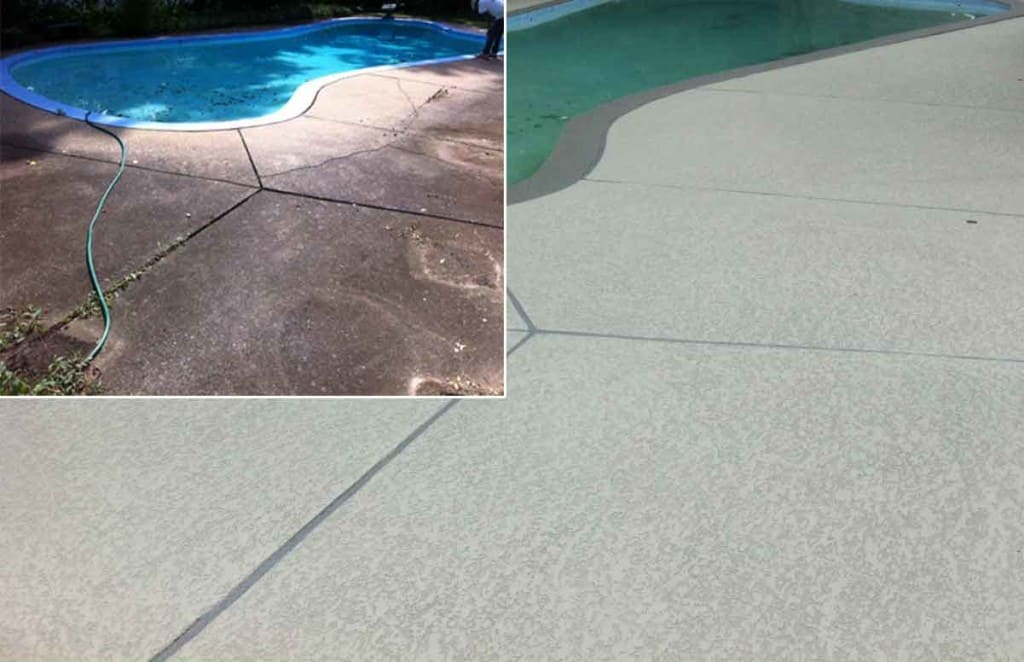 Textured Concrete Overlay
When your existing concrete surfaces become worn out and damaged, it's time to think about replacement or concrete resurfacing. If you take the time to peruse the alternatives, however, you will come to see that there is a great option – concrete overlays from SUNDEK. With a quality concrete overlay, you can resurface your existing concrete in a fraction of the time of complete replacement.
Exploring the Options with Concrete Resurfacing
If you are thinking about upgrading an existing concrete surface, you would be wise to consider a concrete overlay. With a concrete overlay from SUNDEK, you can achieve the look and feel of premium materials or you can go for a unique look. With the right decorative concrete products, your local SUNDEK contractor can create an unlimited array of colors, patterns, and textures to make your surface stand out. You can even combine multiple products to create a look that is totally your own.
To add color to your new concrete surface, consider a concrete stain or dye. The SunAcid system from SUNDEK is a reactive acid stain that penetrates deep into the surface to create the mottled look of natural stone. The SunH20 system is a water-based stain that can be layered with multiple colors to create a one-of-a-kind look. For texture, consider a stamped concrete product from SUNDEK, like the SunStamp system. If you want something a little more mainstream, the Classic Texture overlay is a great option. No matter which SUNDEK product you choose, you are sure to be satisfied with the result.
When it comes to concrete overlays, no one is more knowledgeable or experienced than SUNDEK. Not only do we have many years of experience in the decorative concrete industry, but we are a leading retailer of quality decorative concrete products, including concrete overlays. The next time you consider a renovation or upgrade, be sure to make SUNDEK your first call.
Your Local Contractor:
SUNDEK OF WASHINGTON
14121 Parke Long Ct. #109
Chantilly, VA 20151