Video Testimonials
Written Testimonials

Our pool deck was in dire need of a face lift, having many cracks, broken out concrete areas, ugly expansion joints and a faded out previous flagstone look overlay. Steve (sales rep) promptly returned a phone inquiry to describe what they can do and set an appointment to come out and assess the project. He was meticulous in explaining all the options in what could be done to repair cracked and broken areas of the pool deck and the restoration process to blend in the repairs by revitalizing the colored "stones" and making the cracks become "grout lines" for the stones. He gave me three detailed proposals so that I could make an informed decision. Once I committed, the very talented crew arrived for four days of work. Their communication of each days process was appreciated and they worked hard. Carlos, the lead "artist" and his equally skilled helpers, Jesus and Ishmael, were very organized, polite, and respectful in making sure the project was done well. They all were cognizant in keeping the very messy process under control as best as possible and did a good job on the final cleanup. Steve's follow up visits to check on the progress and final outcome (and any concerns that I had) was a welcome and appreciated level of service not seen very often anymore. I would definitely recommend Sundek of Houston for any pool deck, patio, or driveway rejuvenation as well as a "start from scratch" project.
Michael TeegardenHouston, Texas; March 2023

The Sundek crew did a GREAT job resurfacing our 20+ year old pool deck. In addition to that, they solved a long standing problem with the original patio and the pool surround not being level by cutting the surround back and installing a channel drain. The improvement is amazing. There used to be a black channel where the water would gather and attract dirt. Even regular power washing would only bring temporary relief. Now the water and dust go down the channel and magically disappear. They also handled a thorny issue with a downspout which had been "incorporated" into the original pool surround. They came up with a creative way to tie the channel drain and the downspout drain together so now both drain flawlessly. We could not possibly be happier!
Carter Hobbs Round Rock, Texas; April 2023

We had an excellent experience with Sundeck!! They did an outstanding job refinishing our stamped concrete pool deck and coping stones. Very professional! Great price and really the only company that I think can do this work. Definitely recommend.
Steve Michaels Chantilly, Virginia; May 2023

Very professional removal of old marbella 20 year old back pool deck and installing of shaped and colored concrete. The color matching to the coping around the pool was incredible. Very happy with the results!
Bill Cheek Houston, Texas; June 2023

We absolutely love our backyard and the Sundek coating really makes the entire pool deck and patio pop! The stamped pattern and color matches our other stamped concrete patio so well it is hard to tell the difference, and the brick pattern on the hardscape retaining wall is the perfect contrast to that stamp. I can't imagine having regular gray swept concrete and cannot speak highly enough about the outstanding job by the Sundek crew. Thanks to Dave Guy and his team for the awesome service!
Timothy Dodge Goodlettsville, Tennessee; June 2023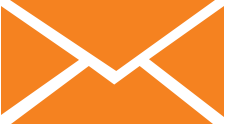 Mike and Jennifer Widner of Sundek/Bluegrass Concrete Coatings did a fabulous job of renewing, scorelining and painting our 12 year old classic Sundek pool deck. It looks brand new!
This is a super-tough, cool concrete coating. Available in a variety of colors. We love it!
Joe Shelbyville, Kentucky; June 2023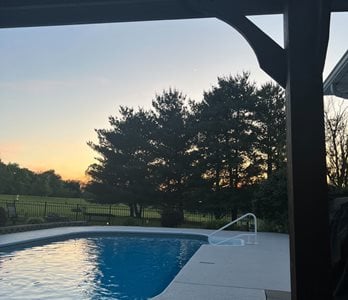 Sundek did a fantastic job in resurfacing our pool decks at UTSA. We previously had a coating that was failing in multiple areas. We initially only planned on having one of our decks done, but ultimately had them both resurfaced because of the extent of the failure from the previous coating on the other deck. When it came time to talk about this, everyone with Sundek was very communicative and explained everything in detail. They were awesome about providing status updates and the crew was super professional for the duration of the process.
Taylor Roby, UTSASan Antonio, Texas February 2022

Mauricio and Darwin headed the crew that had to remove and completely repair my deteriorated pool deck - including the edge of the pool. The previous finish developed hairline cracks which allowed the rain/snow of February 2021 to go beneath the finished surface. Of course, upon freezing and swelling the pool surface cracked and peeled. The extreme extent of the work was perfectly and professionally handled by Sundeck. I would absolutely and highly recommend this company. Ross Hiltz, who was my contact, was very personable and knowledgeable. He checked on me and his crew often … although they really didn't need any guidance due to the number of years during this type of work. Mauricio and Darwin completed this work in July 2021. It was a furnace-hot summer, yet they worked diligently all day long for several days without complaining. Superior!
Linda ParkerFranklin, Tennessee; January 2022

This past week a hard-working crew from Sundek of Austin installed a new stamped concrete finish on my front porch. These guys did such a great job preparing the porch floor, applying a base coat, followed by the stamped concrete coat and a layer of color, then the sealer. It was an interesting experience to watch each step of the process. The crew was respectful of my property, protecting the porch pillars and the siding with brown paper. The end result turned out beautifully. I am very impressed with this company.
Jeanne T.Austin, Texas; October 2021

Needed to have our pool deck resurfaced and very happy that I chose this company. They were very responsive and got the work done quickly and efficiently. The employees are skilled and take a lot of pride in the work. They protected the area while working and kept the job site clean. I am very happy with this company and the Sundek product. See before and after photos below. If your concrete is old, damaged and tired - call this company and talk to Armando!
Ric M.Palos Verdes Estates, California; October 2021

My husband and I wanted to give our 16+ year old front porch and sidewalk a facelift because we spend so much time enjoying it and it was overdue. From the consultation to the installation to the followup, if I could give more than 5 stars I would! We are absolutely over the moon with the finished product and overall experience! The professionalism, artistry, work ethic and customer service is bar none the best! Couldn't be happier and definitely recommend them to anyone!
Carrie DeVan BakerOwings, Maryland; August 2021

Used this company in 2010 at a previous home resurfacing and coating a patio in Bedford, TX., and they were exceptional. Now in 2021 used them for a walkway damaged by foundation repairs and after they were done you would never know the walkway was not original. They make it right and ensure that you as a customer are completely satisfied.
Richard WilliamsFort Worth, Texas; August 2021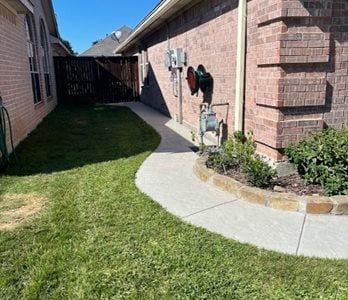 Jake and his crew were terrific! They were on time, courteous and tidy. The work completed was general maintenance and adding a fresh color application to our front stairs and entry. We have had the Sundek product on this area for nearly 20 years and it still looks like new!
Thanks, Jake.
Mike RyanChicago, Illinois; June 2021

Sierra concrete resurfacing did such a great job on my patio. It was 4 decades of different cement done by people with varying degrees of expertise. Now it looks all the same. BEAUTIFUL. Rocco did a great job of giving me a bid and staying in touch. Hector was great and considerate of my time with Scheduling. Erik was so awesome.Super hard worker.He showed up early to start and worked hard all day.He answered any and all questions during the day and on phone calls. I would highly recommend this professional and hard working company.
Shelley H.Orangevale, California; March 2021

We contracted with Sundek to resurface our patio and pool deck. Sundek was outstanding to work with from start to finish. Michael spent time patiently and professionally collaborating with us on the look we wanted to achieve at the cost we wanted to spend. Once we settled on a design, he suggested an idea to save $ on the overall design and his suggestion not only saved dollars, but actually improved the final result. Alternate samples of our design were worked up so that we could get a good visual before finally agreeing to the design. The project was completed on time and it was done flawlessly with the crew assigned to our project. They lead on the project was clearly a skilled artisan and also very easy to work with. They kept a clean job site day to day and the final clean-up was to our satisfaction. Michael showed up onsite almost daily to check on progress and make sure we were happy and came back again after it was completed to make sure we were satisfied. I would highly recommend this company to anyone.
Tim FloydSpring, Texas; December 2020

I would absolutely recommend Sun Surfaces of Orlando. Trevor the salesman came out, he was very professional showed me samples and was very knowledgeable he explained the process. Once I made My selection, he informed me it would be approximately 6-8 weeks for them to begin the job. He called me within the allotted time to inform me that Edwin and Jordan would be out to begin my job. When the guys came out you could tell immediately that they enjoyed what they do and that they wanted to make sure i was happy with the job. It was amazing watching Edwin apply the texture he could be an abstract artist. Thank you sun Surfaces, I LOVE my patio flooring it looks amazing!! Wish i could include a before and after picture!!
Katie ZuccariniOrlando, Florida; August 2020

The word to use for Sundek (Brett and His Crew) was ..... WOW ! They transformed an REALLY UGLY PATIO (poor workmanship) into work of Art (in 2 DAYS !) !! It looks beautiful, both my wife and I are totally pleased with his workers, the product and the quality of workmanship. Brett's and his crew are very professional they communicated to us on the worked to be performed, scheduled and what to expect. It was a pleasure to work with Brett from the initial meeting/estimate, to where we were on the schedule, always communicating to us for any delays in starting the work (Rain... Rain... Rain..) overall it was worth the wait. He worked around our personal schedule, the pricing was extremely reasonable. In fact much reasonable then having the entire patio replaced (half the price). He also helped us in color selection, patterns and provided many samples for our decision process. We give him and crew an A+. We wish him and crew much future success. Thanks again for a job well done ! :-)
Lenny ParrinelloNorth Carolina; July 2020