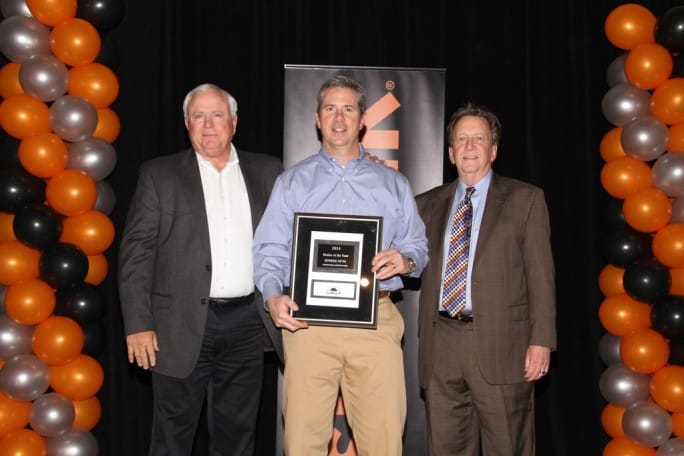 The July/August 2014 issue of Search & Employ Magazine, the publication by RecruitMilitary.com, highlighted one one of our own – veteran, Mike Foreman; Owner of Sundek of PA.  Army Veteran
SUNDEK manufactures, markets, distributes, and installs decorative concrete overlay materials. Each year, the company installs more than 18 million square feet of commercial and residential coatings. Sundek was founded in 1970 by three brothers in Southern California. As a privately held company, it has a large dealership network, and operates in across the United States as well as Central and South America. Company headquarters are in Arlington, Texas. The company offers entrepreneurial opportunities – dealerships with exclusive territories – as well as opportunities working for dealers, and jobs at company headquarters. The company is veteran-owned and veteran led. Sundek welcomes veterans' experience, discipline, and strength of character to the organization.
The company offers three career tracks: sales, production (installation), and admin. The tracks are flexible. People can move up or across tracks as they gain skills.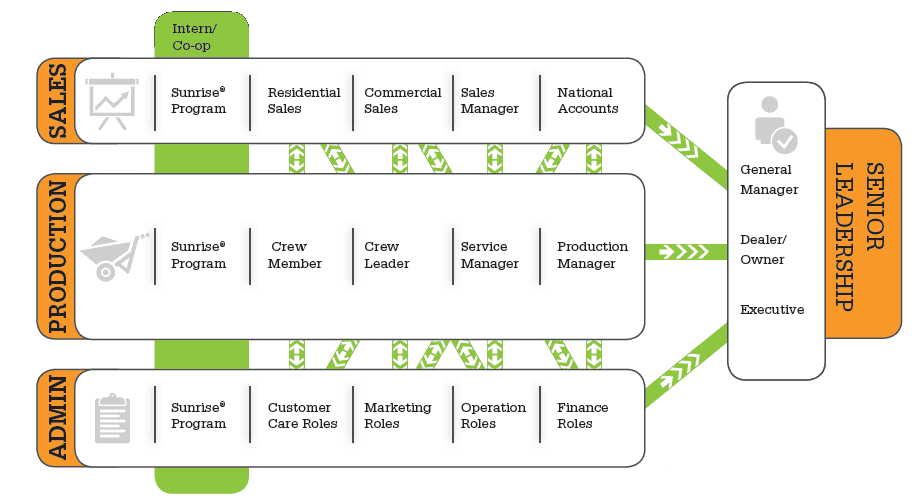 ● The sales track offers exposure to residential and commercial customers in a specific territory. Individuals starting on this track can grow into sales managers, national account managers, and potentially run their own Sundek dealerships.
● The production track begins hands-on with the product – or, as Sundek calls it, "in the bucket."The employee learns how to install each type of overlay in the product portfolio. This experience is critical to growing into a crew leader, a field service manager, and a production manager.
● The admin track is the backbone of the company. Roles include customer care, finance, marketing, and operations, providing the support infrastructure for Sundek dealers. Often, individuals working for dealers will rotate through a support role within the admin track as they round out their skills.
Mike Foreman served as an Army Airborne medic, than went to work selling Caterpillar heavy equipment for Ransome CAT , a dealer serving parts of Pennsylvania, New Jersey, and Delaware. He worked there for six years. Then, in 2002, he took a leap of faith into an entrepreneurial venture, starting a Sundek dealership. His business, Sundeck of Pennsylvania, now has two locations in Pennsylvania and one in New Jersey. Qualities that Foreman developed before joining the military served him well both in the Army and at Sundek. "Even before joining the military, I was a highly regimented and competitive person," he said. "Serving in the military further honed my perseverance and work ethic. Together, all of these critical characteristics keep sales flowing in my dealership. Being highly disciplined and putting in the time and effort to grow your business is critical to dealer success."
He is quick to note, however, that he was like many other service members. "Keep one thing in mind here," he said, "I was no superhero soldier. Just a regular soldier that did a good job."Foreman came to Sundek in an unusual way. He found out about the company when his father-in law had a Sundek decorative concrete coating installed at his home. Foreman was amazed at the transformation of the space simply by adding a coating to the top of existing concrete. He wanted to know more, so contacted the dealership in Washington, D.C., that had done the work. "Watch for opportunities that may be around you," he said. "What draws your attention may attract attention from others and could lead to a business opportunity. Sundek caught my attention 12 years ago, and now my Sundek business is booming." Things are going so well for Foreman that he won the Sundek 2104 Dealer of the Year Award, presented at the International Sundek Convention in February. His daughter, Riley Foreman, is continuing the family's service to the military. She is attending college at West Virginia University, and is a ROTC student and a member of the West Virginia National Guard. After college, she will enter Officer Candidate School.