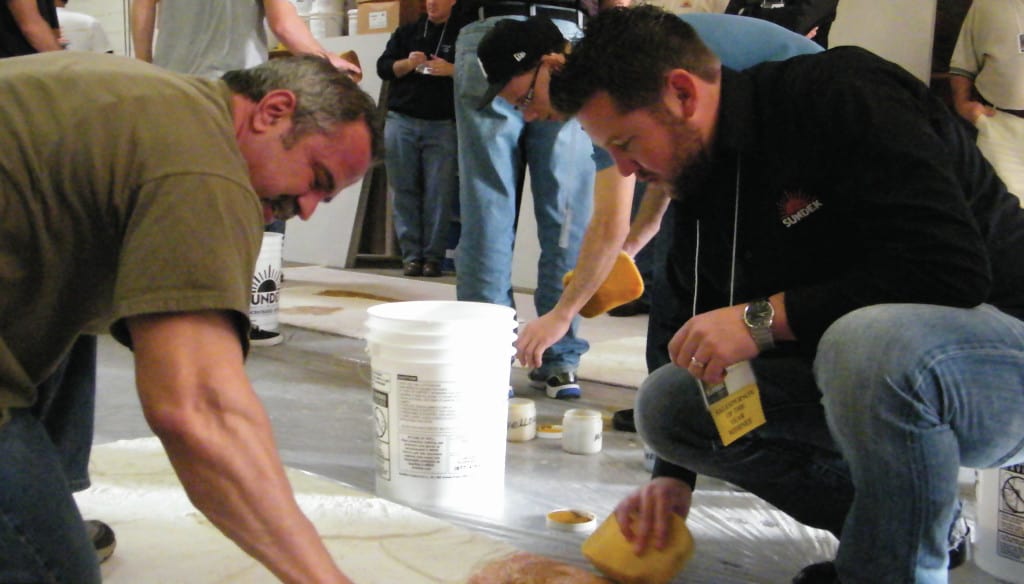 Make the Decision to join
Becoming a SUNDEK Dealer includes much more than buying a product from a company. It is about beginning a long-term relationship with us, your new partners. We are a decorative concrete manufacturing company and have created systems of products that contribute to the success of contractors. If you are looking for product only, you'll have to look elsewhere. If you are looking to grow a decorative concrete business, SUNDEK is THE choice!
With a complete line of decorative concrete products and protected-service territories, SUNDEK offers an ideal investment opportunity. Within the rapidly growing decorative concrete industry, which offers unlimited potential for financial success, SUNDEK is a premier brand name that is synonymous with quality, longevity, and integrity.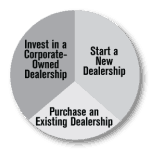 This industry is not just about pool decks—it's about driveways, walkways, and a multitude of surfaces, both horizontal and vertical, residential and commercial. Our multi-faceted, dynamic company is an established leader for all needs in the decorative concrete coatings industry. Start, join, or invest in a dealership and realize the potential for concrete rewards within this
thriving industry.
Three Options for Owning a Sundek Dealership
SUNDEK's decorative concrete products may be the answer to increasing your market share and setting yourself apart from your competition. Several of our existing dealers previously operated businesses in related industries (such as pool companies, landscape firms, and
concrete contractors) and found SUNDEK to be a great addition to their existing product and service lines. Other dealers simply want to establish a thriving new business. Whatever your goals may be, here are three ways to own a SUNDEK dealership:
1. Found a SUNDEK dealership in a new territory
and choose any available location, develop your own business plan, and hire and manage your own staff with the turnkey tools and support of SUNDEK's model dealer program.
2. Purchase an existing SUNDEK dealership
and you have the advantage of buying a business that's already up and running. Inquire about current SUNDEK dealers nearing retirement or seeking a growth business partner.
3. Invest in a corporate-owned dealership
and you have the advantage of buying a business that's already up and running. Inquire about current SUNDEK dealers nearing retirement or seeking a growth business partner.
Join the Best!
We Take the Guesswork out of Operating a Dealership.
The team at SUNDEK supports your success and has quantified and qualified all aspects of the business for you. As a service contractor, we recognize that success is best achieved by supporting and supplying our dealers with the tools they need to thrive. We believe in lifting our dealers up to drive their success every day.
Join the Best!
Building on our passion and operational strength, we can train and support your dealership better than anyone else in the business—
not only in the use of our product lines, but also in how to efficiently and effectively operate a successful, profitable dealership. We take the guesswork out of operating a business. We offer a blend of unique products, staunch quality control measures, and a strong dealer onboarding and training process with unrelenting innovation. We have re-imagined concrete and we can help you re-imagine your future. Join us!
The Annual International SUNDEK Convention: An Opportunity to Learn from the World's Best
Every year, all SUNDEK dealers have the opportunity to meet, train, learn, and share ideas with one another on everything from products to management to current trends. Industry experts and business specialists are invited to help you manage and grow your business. Our Awards Banquet is a can't-miss event where the best in the industry get rewarded for their hard work!