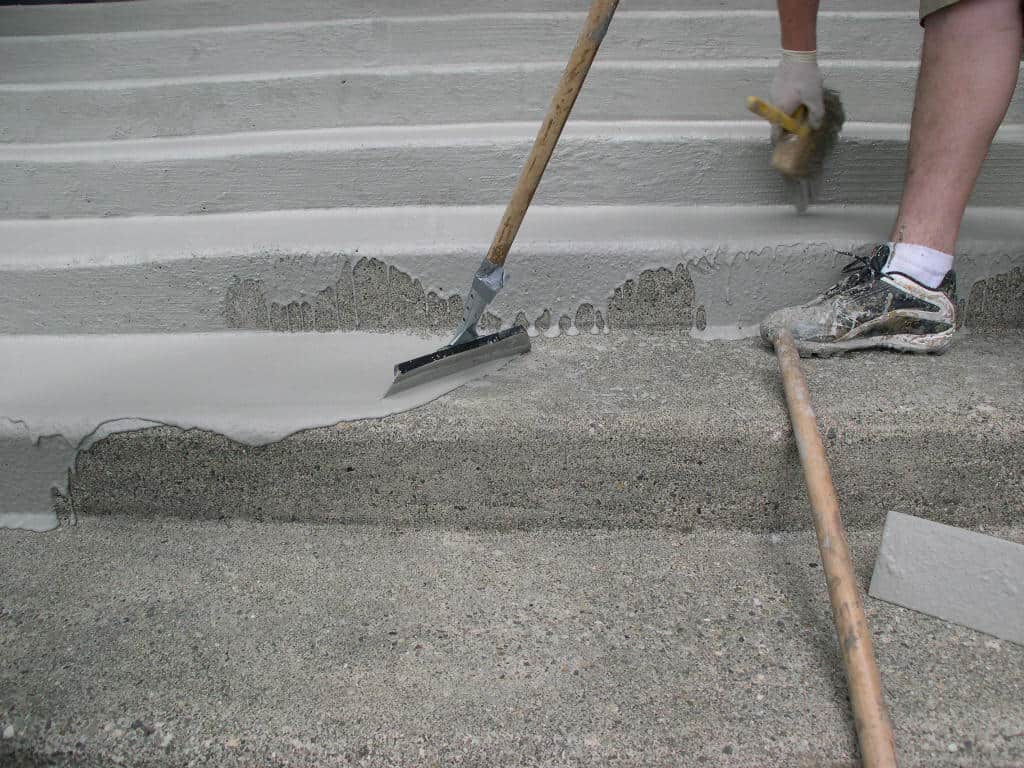 Concrete is certainly a practical flooring choice, but plain concrete slabs can lack a certain something. In many cases, that's fine; plain concrete is generally a choice for outdoor areas, workshops, or other areas where practicality and durability take precedence over appearance. However, sometimes you come into a situation where you need a little bit more. Maybe you are repurposing a room or building, and the floors need to look more chic or more professional. Maybe the space you are working on looked fine with polished concrete, but the surface has taken wear and tear and no longer looks right. This is where concrete overlays can help.
Overlay Basics
A concrete overlay is a cement or polymer-based coating that goes over existing concrete in liquid layers. They can cover up and fill in dented, slightly cracked, or scratched concrete surfaces. They are just as durable as the concrete itself, if not more so, and are much faster and more affordable than pulling out a concrete floor and laying down something completely new. Because of the way they are applied, it is easy to get them in many different styles and finishes.
Concrete overlays can only be used on basically sound concrete floors. They won't repair or really improve concrete floors that are heaving or deeply cracked. In these cases, you will have to replace the floor anyway, although you can consider using an overlay to improve the life and beauty of the new concrete floor.
Sundek Concrete Overlays
Sundek has several systems of concrete overlays, so it is easy to find a type that suits the space you are renovating. Here is a quick rundown of some of the options available to you:
SunStone is a concrete overlay that emulates not only the look, but also the feel of polished limestone. Actual slabs of limestone flooring can be prohibitively expensive, as can pulling up existing flooring. It is a great option for projects that require elegance on a budget.
SunStamp is a stamped concrete overlay system. It is stamped with texture and indented patterns, usually meant to represent stone tiles. It is an especially good choice for areas where real stone tiles would not be durable enough or would be too high maintenance. With SunStamp, you get all the durability of concrete overlays with the look of elegant stone.
ClassicTexture is a type of overlay specifically designed to provide enough texture to resist slippage while being comfortable to walk on, even barefoot. It was originally intended for poolside areas, but is now used on all kinds of walkways, especially outdoor walkways for business in areas where water or ice are common hazards.
SunCanvas is a very thin overlay that helps hide faults and spice up a concrete floor. Sometimes a floor that looks like concrete is still what you want in a project, but the existing floor needs some work. Rather than taking it out, you can use SunCanvas to give it a fresh start for much less money.